Life Montseny Newt Space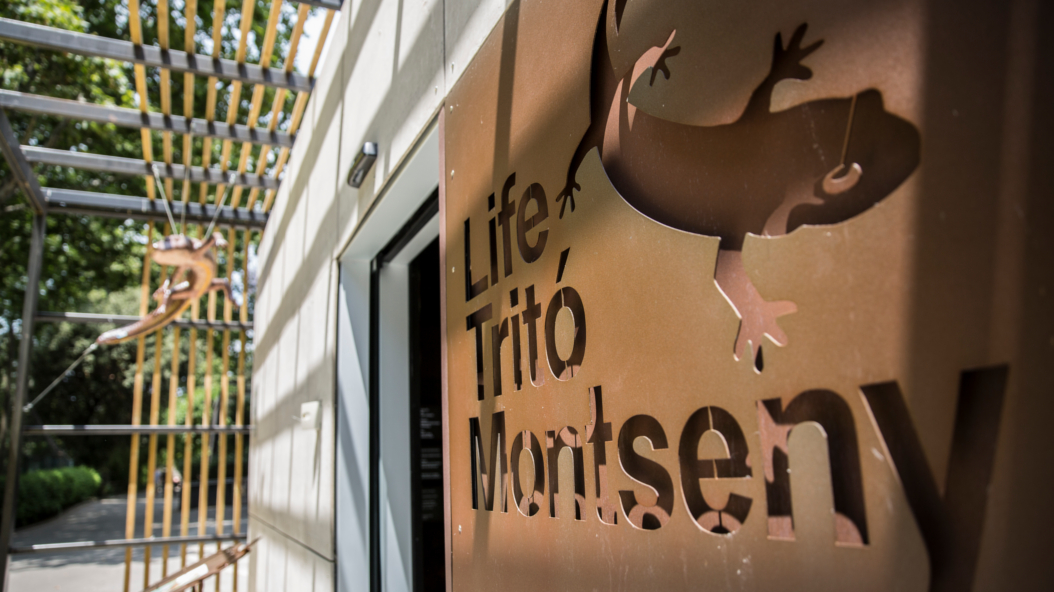 Espai Life tritó del Montseny
The Diputació de Barcelona, the Diputació de Girona, the Generalitat de Catalunya, Forestal catalana and the Barcelona Zoo, are working together in a Life project bestowed by the European Union,  the "Projecte Life Natura 2000 (LIFE15NAT/ES/000757): Tritó del Montseny".  The aim is preserving this little amphibian, the only endemic vertebrate in Catalonia (it lives only in the Montseny massif!) and one of the most threatened amphibians in Western Europe. Among other actions, its recuperation programme contemplates improving the natural environment, captive breeding to guarantee repopulation and expansion in its habitat, as well as awareness raising tasks so that everybody gets to know our Montseny Newt and its situation.
Its space is devoted to education, research and captive breeding for reintroduction. Come learn everything about these little animals, what they are like, what they eat,  how they live and what we can do to ensure the survival of this small Montseny Jewel.
Place: Espai Tritó del Montseny, next to the titís gallery.
Schedule:
Every day from 10 am until the park closes.
Information
Capacity limit 12 people.
The use of the mask is mandatory.
Sometimes we may need to make a change in the schedule of activities or to cancel them if not enough people has joined the activity, due to the animals' needs or because some other incident.