Struthio camelus
The ostrich is the largest living species of bird on earth. It weighs between 80 and 150 kilos, and can reach a height of over 2.5 metres. It cannot fly but can run at impressive speeds of over 60 km/hour.
Males and females have very different colour plumage: the adult males have a mainly black body, while females have greyish-brown feathers. Their eggs are also the largest of any bird, weighing up to 1.5 kilos.
Natural habit
Africa except the northwestern corner.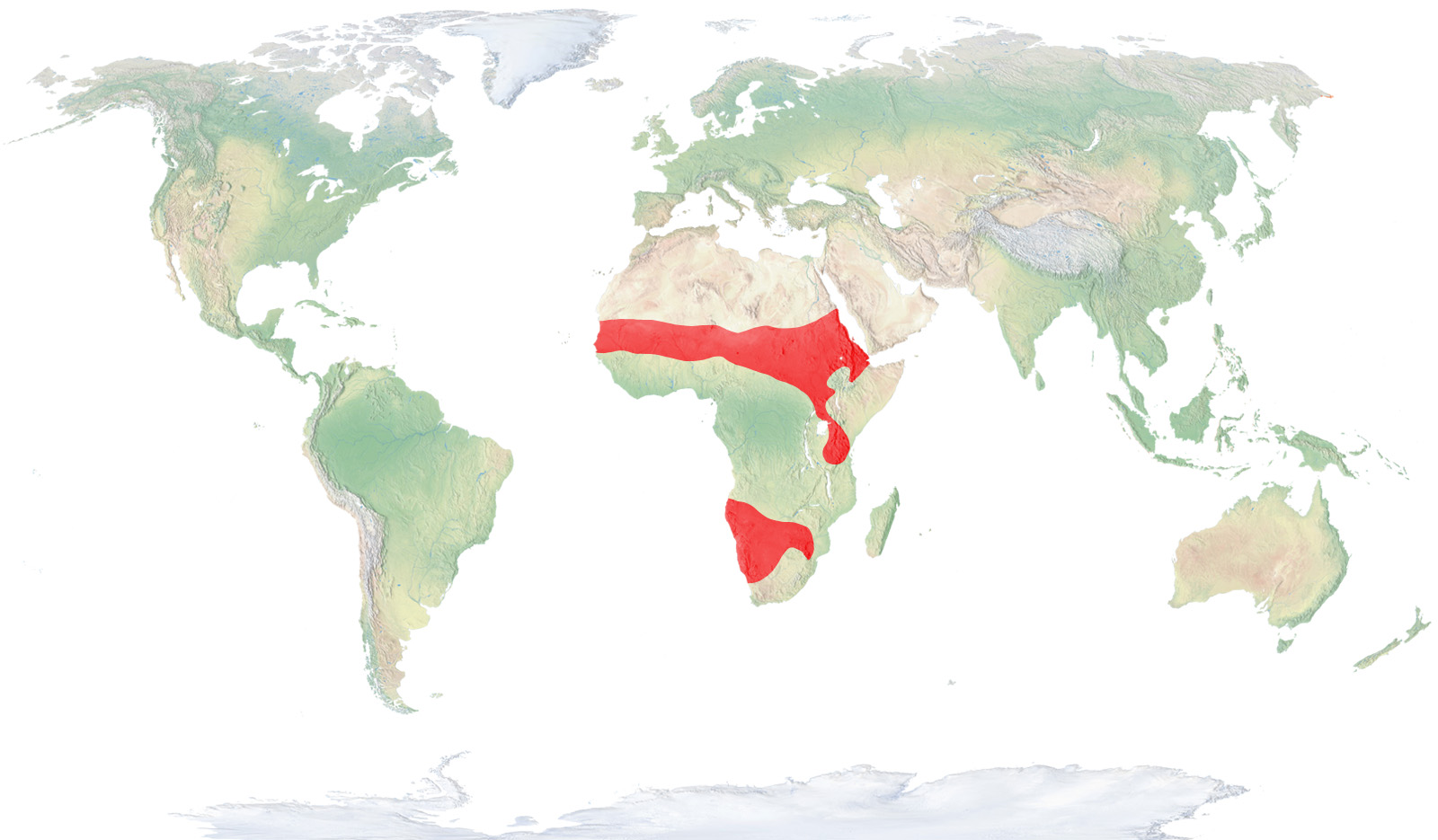 Distribution / Resident
Breeding
Wintering
Subspecies
Risk level
Extint
Extint in the wild
Critically endangered
In Danger
Vulnerable
Near threatened
Minor concern
Insufficient data
Not evaluated
Physical characteristics
90-150 kg
Birth Weight:
up to 1,5 kg
Discover how they are