Platalea ajaja
Spoonbills get their name from the shape of their bill. They are experts at filtering mud, where they find the small invertebrates on which they feed. Their diet also includes fish and amphibians.

The roseate spoonbill can be found over a very wide area, stretching from the southern USA, through Central America and different islands in the Caribbean down to northern Argentina. They raise their young in more or less numerous colonies and nest in trees and bushes in areas close to water.
Natural habit
Wetlands from southern United States to northern Argentina.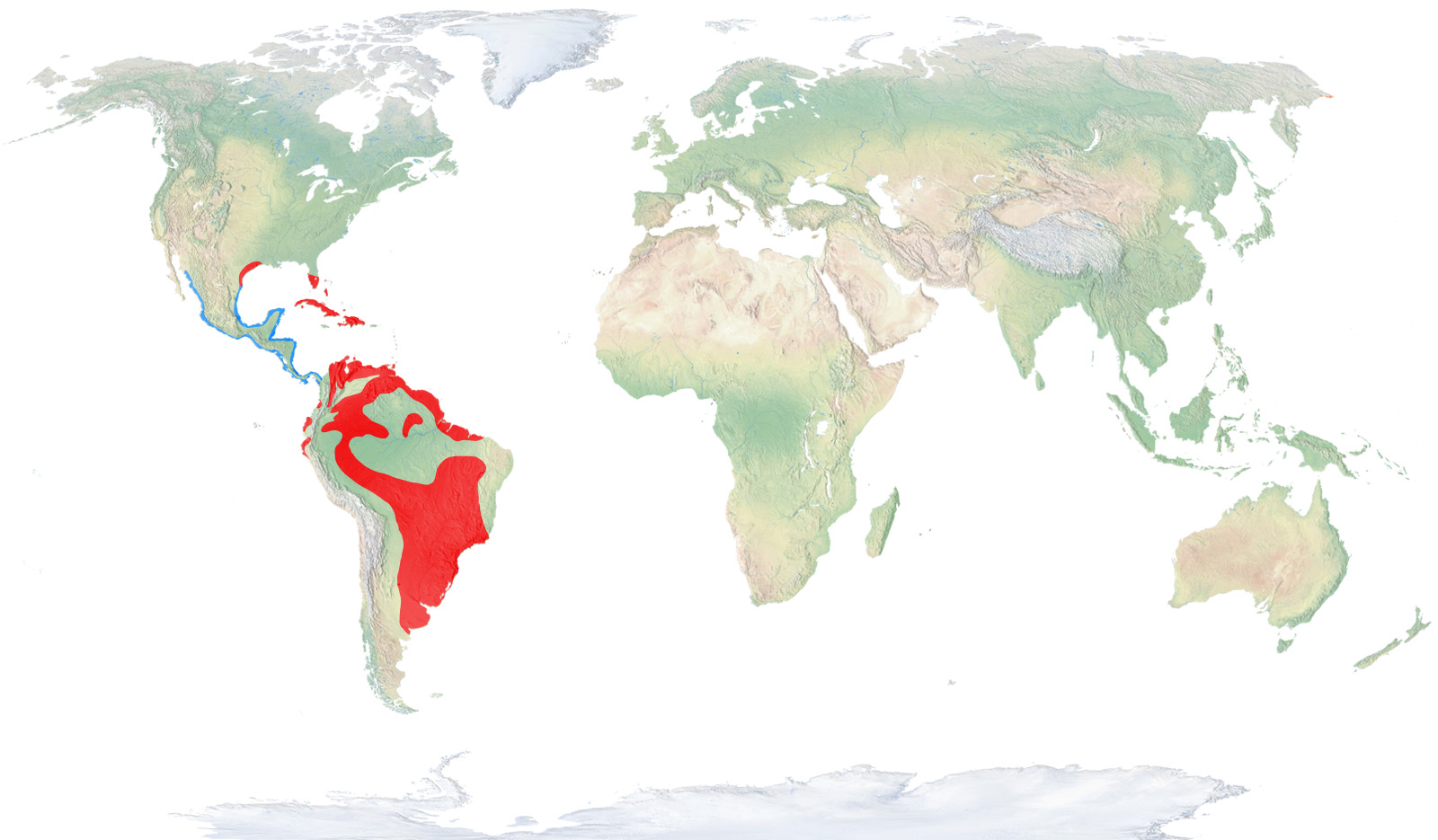 Distribution / Resident
Breeding
Wintering
Subspecies
Risk level
Extint
Extint in the wild
Critically endangered
In Danger
Vulnerable
Near threatened
Minor concern
Insufficient data
Not evaluated
Discover how they are