Ceratotherium simum simum
After the elephant, this is the largest land animal, and can measure up to 2 metres in height, 4 metres in length, and can weigh over 3,500 kgs. It has two horns and a wide, straight snout, adapted to cutting the grass it lives off.
Although its numbers have recovered slightly in the last few years, it is still hunted for its horns, which are much appreciated in the traditional medicine of some Oriental countries, making it a highly endangered species.
Breeding program

Natural habit
South African Republic, Botswana, Namibia, Zimbabwe, Uganda, Mozambique, Swaziland, Kenya.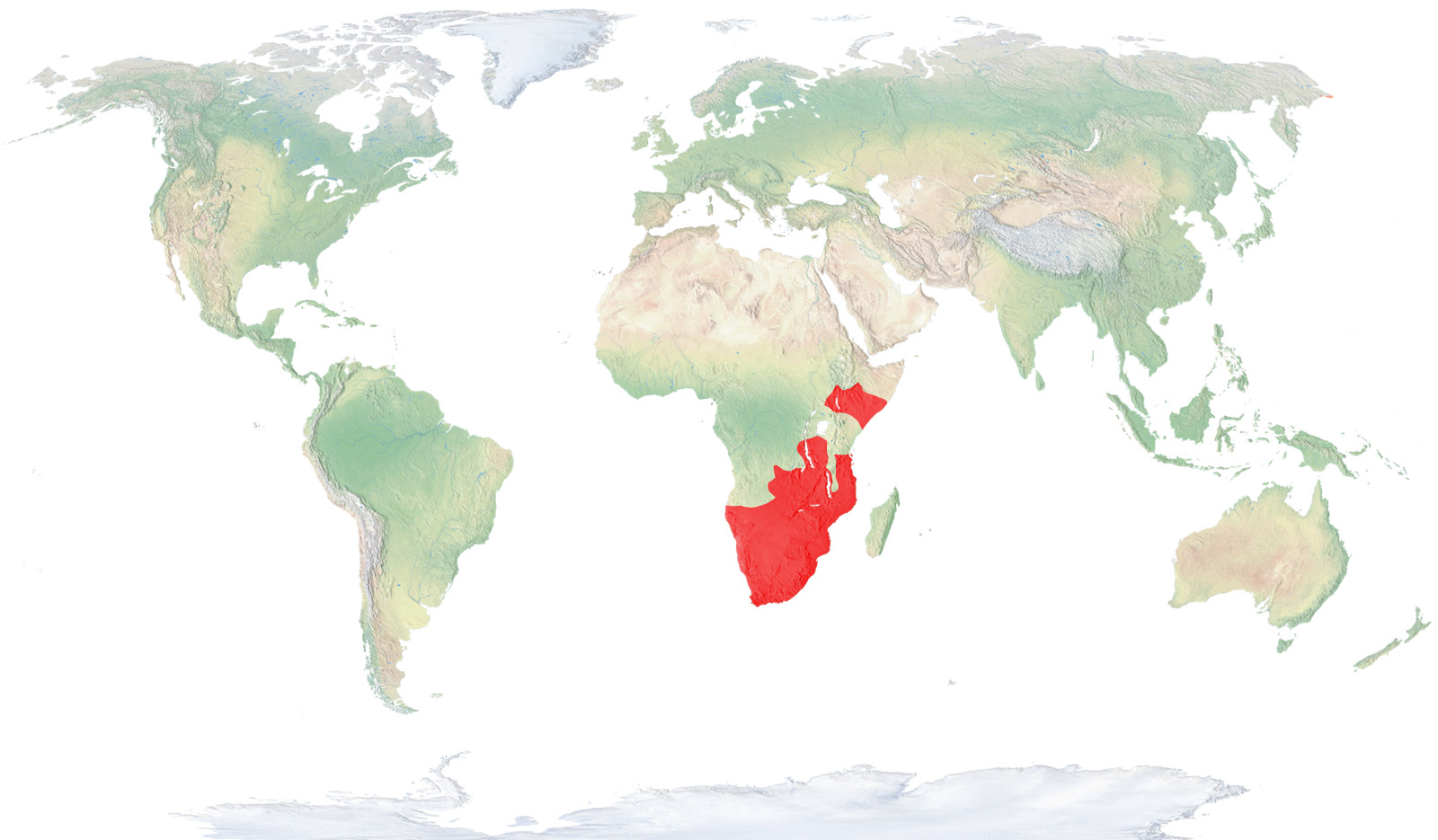 Distribution / Resident
Breeding
Wintering
Subspecies
Risk level
Extint
Extint in the wild
Critically endangered
In Danger
Vulnerable
Near threatened
Minor concern
Insufficient data
Not evaluated
Discover how they are