Ephippiorhynchus senegalensis
The saddle-billed stork can grow up to a height of 1.50 m and is easily recognised by the black and white colours in their plumage and especially for their big yellow, red and black bill. The male has brown eyes, while   females have golden yellow irises.
 
It lives in the south of the Sahara, by shallow watering holes and damp areas where it feeds on invertebrates, amphibians, reptiles, small mammals and chickens.
Natural habit
Tropical Africa, from Senegal to Ethiopia in the east and south to northern South Africa.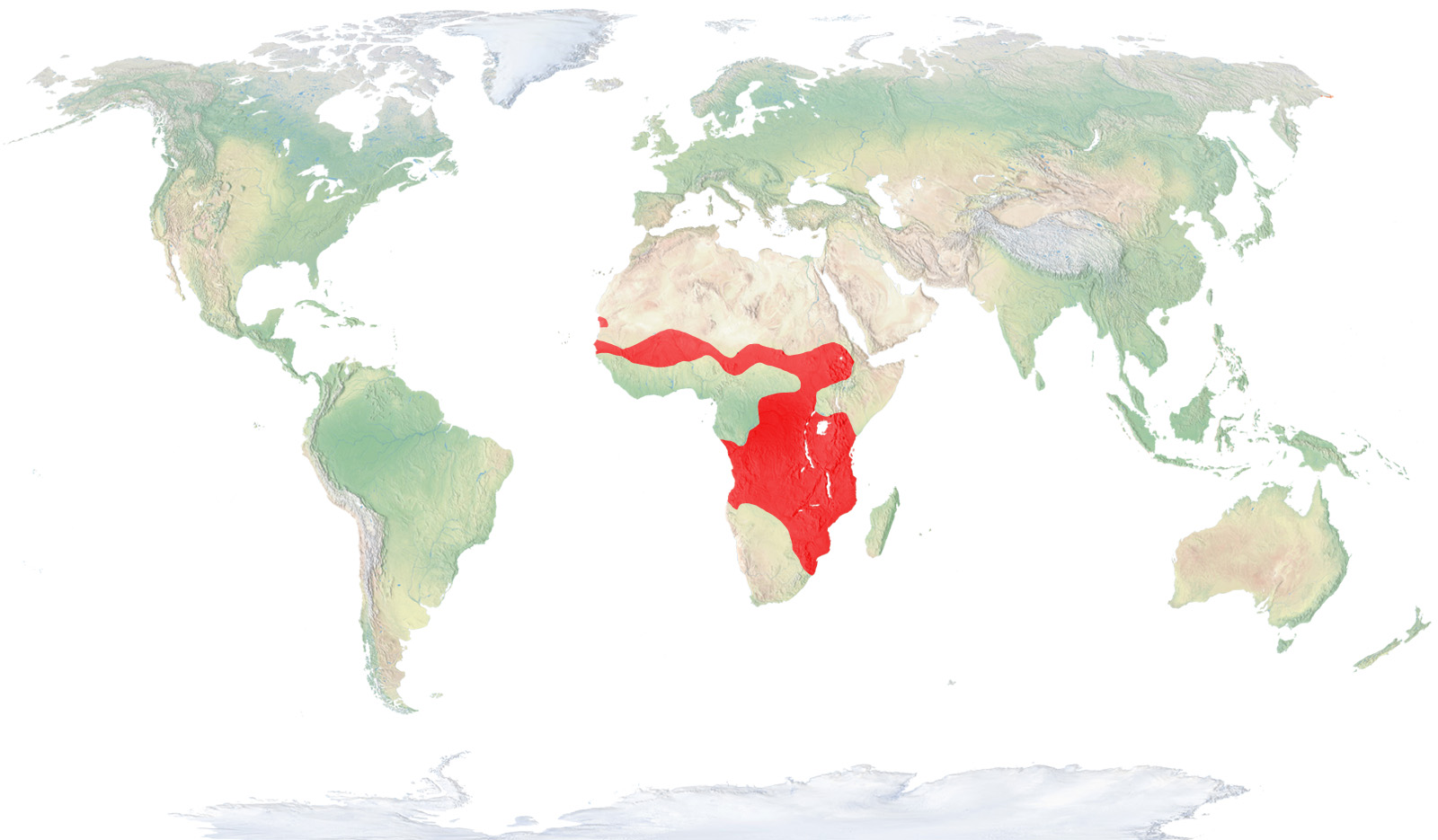 Distribution / Resident
Breeding
Wintering
Subspecies
Risk level
Extint
Extint in the wild
Critically endangered
In Danger
Vulnerable
Near threatened
Minor concern
Insufficient data
Not evaluated
Discover how they are