Higher secondary final research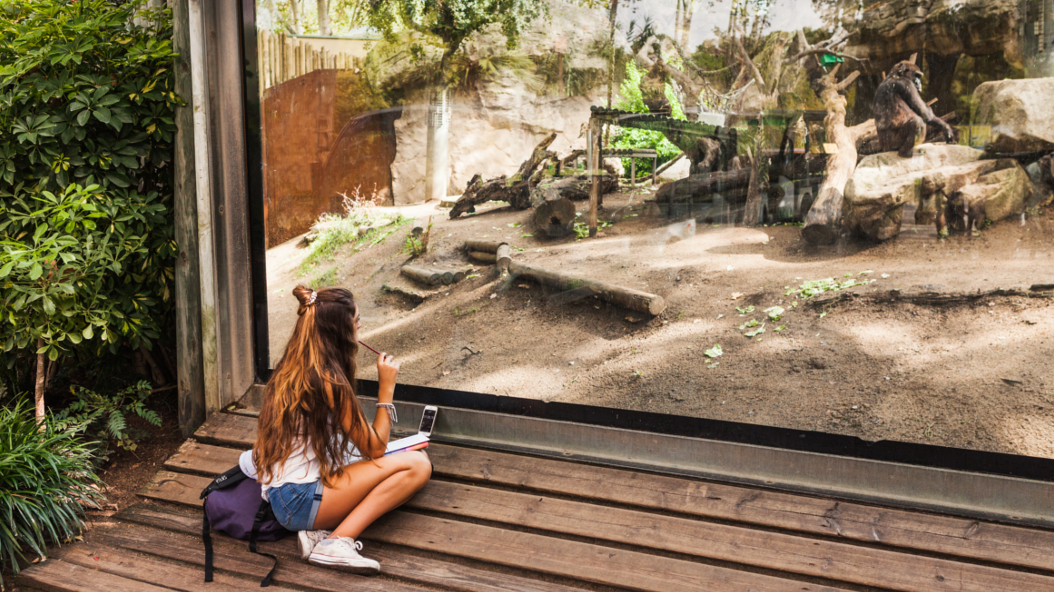 For all higher secondary students who would like to do their research project on zoology and/or biodiversity, the Barcelona Zoo's Department of Education has prepared a course with the goal of advising students and assisting them in executing the project.
The subject matter for the projects can be varied, from ethological studies of primates and other land mammals, birds or reptiles, to studies centred on how the Zoo functions or endangered species.
The course will consist of three theoretical-practical sessions from 3 to 5 pm and one afternoon per week of advisory services from the Department of Education educators so that students can request the information they need and we can monitor the work done. They will be given a six month pass to come to the Zoo and make observations on the animal they pick. Experiments involving changes to the animals' habitats or handling will in no case be allowed; their wellbeing is absolute priority to the Zoo.
We recommend that students first get the approval of their tutor at the school for doing their research project at the Zoo.
Sign Up
Do you have questions?
For more information, fill out the form below and we will contact you.