Spaces in the Zoo
Land of Dragons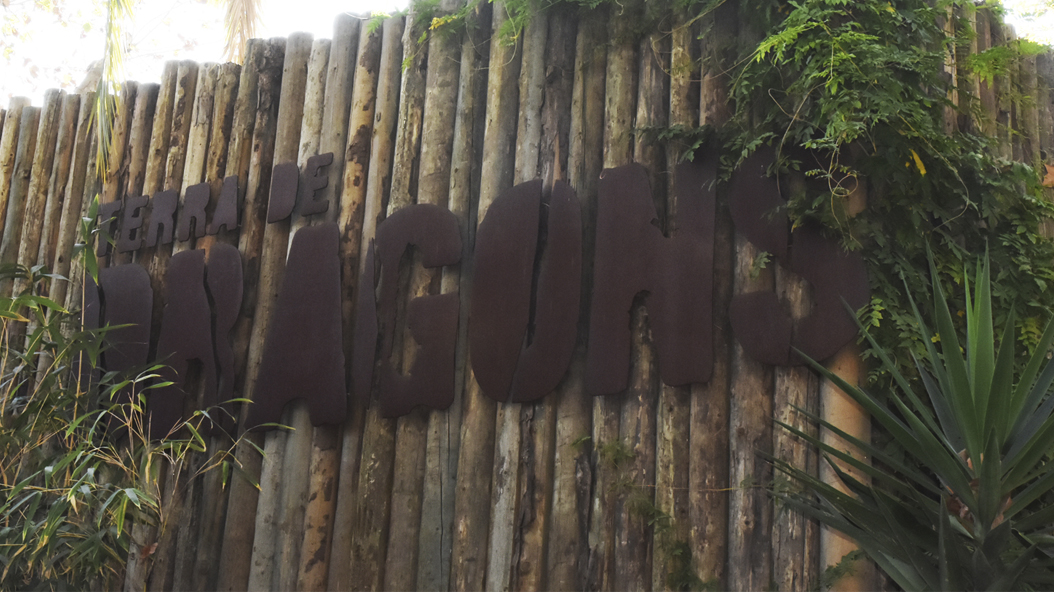 The Komodos facility is Barcelona Zoo's first fully renovated facility. It houses a total of five animal species from Asia-Pacific.

The facility consists of two integrated enclosures: the Komodo dragons live in the larger enclosure and the Muntjac deer live in the other enclosure. Three species of birds characteristic of the Asian continent also live in the facility: the Java Sparrow, the Nicobar Pigeon and the Pied Imperial Pigeon.

The natural habitats of these animals have been recreated along a 140 metre route using modern, zoo-immersion techniques. The vegetation illustrates different habitats, separates the areas and creates different observation points. The different levels has also created different views of the space where these species live, such as sub-aquatic views or views of the interior of a cave, while the glazed areas provide visitors with panoramic views of the route.
Animals that live here