Tadorna tadorna
The common shelduck displays black and white colouring  with a brown strip on the chest that makes it unmistakable. Its beak is scarlet and the males have a more developed tubercle at the base.
 
It lives in seawater ponds and lagoons, preferably high-salinity water, where it feeds on invertebrates, especially molluscs, insects and crustaceans, as well as seaweed and grasses. It builds its nests on the ground, hidden among the undergrowth, and it may lay up to 12 or 13 eggs.
Natural habit
Wetlands and coastal areas of northwest Europe and various parts of the Mediterranean eastward to the north east China and south of Iran and Afghanistan.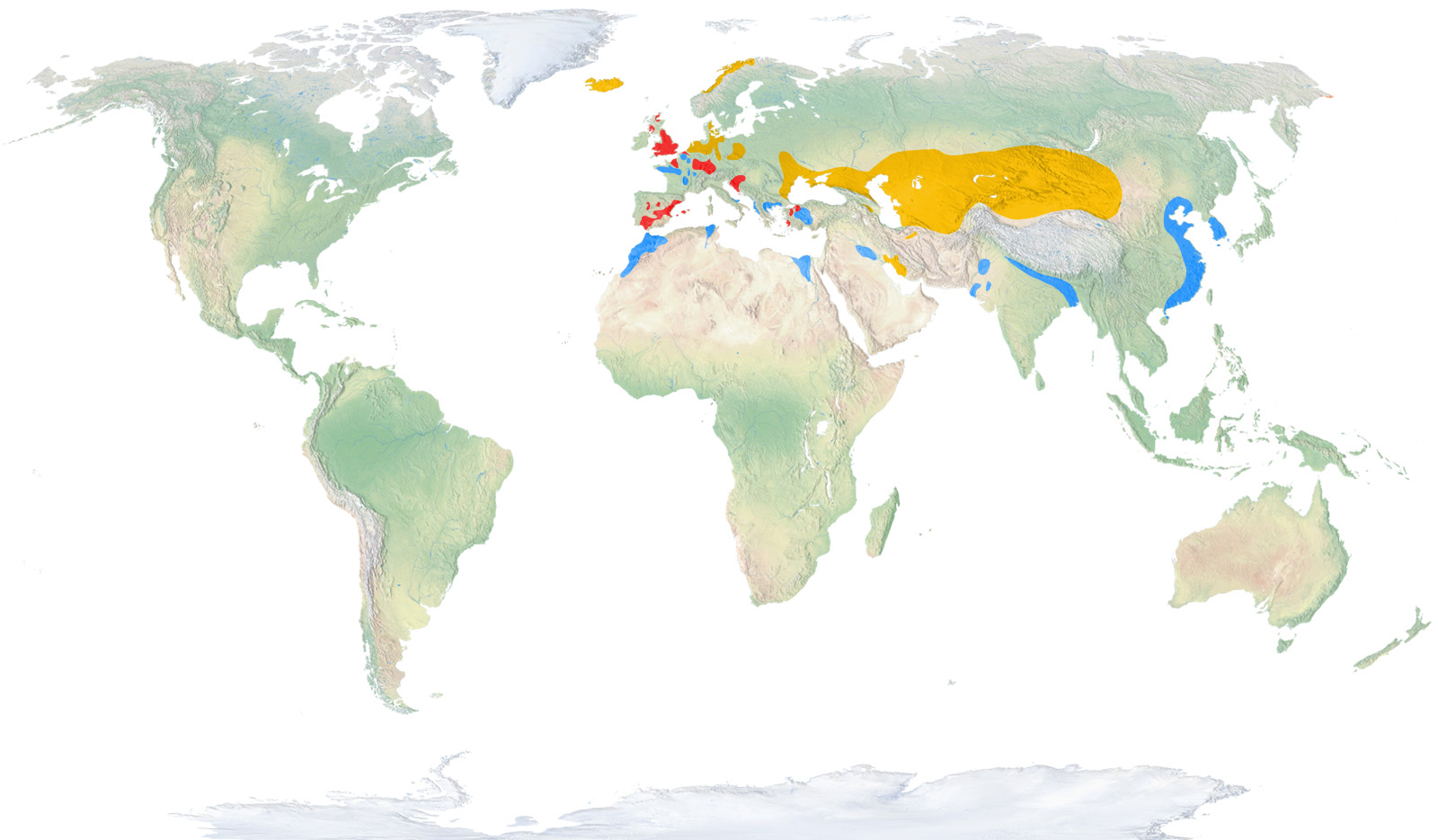 Distribution / Resident
Breeding
Wintering
Subspecies
Risk level
Extint
Extint in the wild
Critically endangered
In Danger
Vulnerable
Near threatened
Minor concern
Insufficient data
Not evaluated
Discover how they are