Aegypius monachus
This is the largest bird of prey to be found in Spain and the most common carrion-eater in the woods of the Mediterranean area. Unlike other species of vulture, it does not nest in cliffs but in the tops of trees.
 
It ranges from the centre and south-east of the Iberian peninsula,   Mallorca, to eastern Europe and central Asia. Although the population on mainland Spain has increased recently, the numbers in Mallorca remain in a critical state.
Breeding program

Natural habit
The center and southwest of the Iberian Peninsula, the Tramuntana mountains of Mallorca, some countries in eastern Europe and central Asia to northern India and southern China.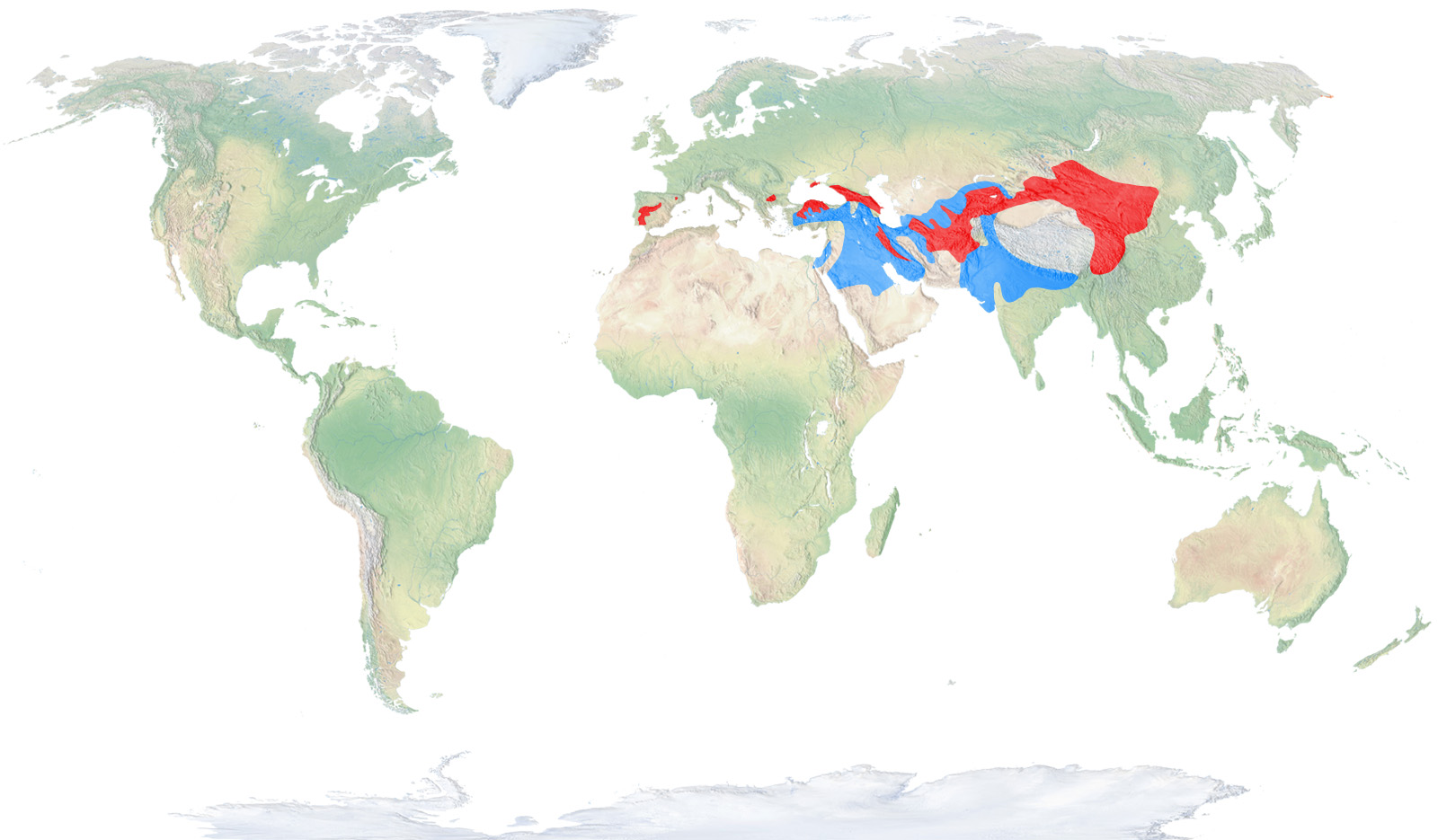 Distribution / Resident
Breeding
Wintering
Subspecies
Risk level
Extint
Extint in the wild
Critically endangered
In Danger
Vulnerable
Near threatened
Minor concern
Insufficient data
Not evaluated
Discover how they are