Neophron percnopterus
The Egyptian vulture is the smallest European vulture, living on the steppes, semi-arid zones and other open spaces in southern Europe, the Middle East as far as India and in most of Africa. It feeds mainly off carrion and is migratory, coming to Spain each year to breed in nests in cliffs.
 
It is one of the few species of animals able to use a tool and breaks open ostrich eggs left in the savannahs of Africa by dropping stones from its beak.
Natural habit
Southern Europe, the Middle East to India and much of Africa.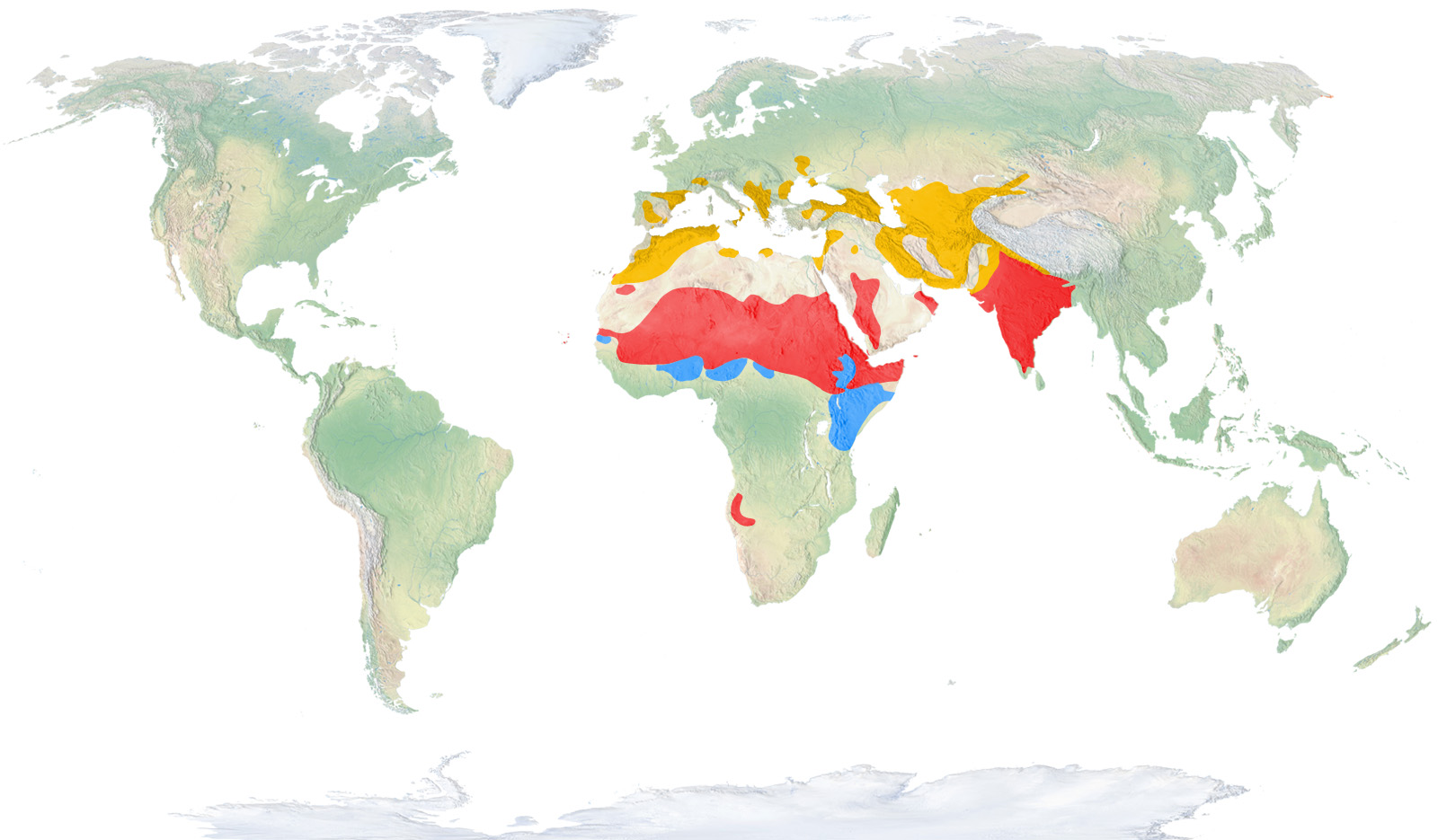 Distribution / Resident
Breeding
Wintering
Subspecies
Risk level
Extint
Extint in the wild
Critically endangered
In Danger
Vulnerable
Near threatened
Minor concern
Insufficient data
Not evaluated
Discover how they are