Conservation of the bearded vulture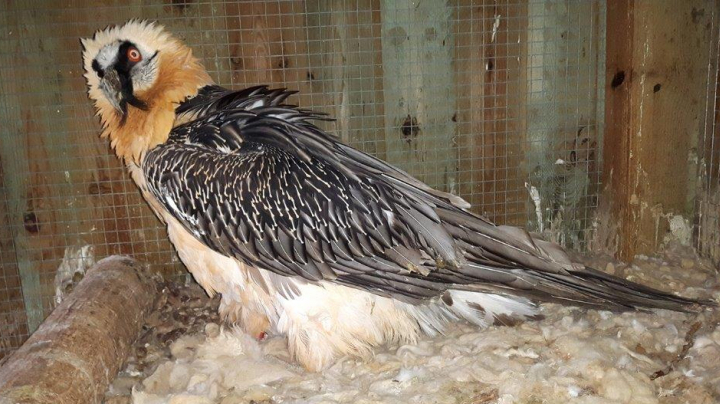 The Vulture Conservation Foundation (VCF) and the Barcelona Zoo Foundation have been collaborating since 2011 given their common interest in recovering and conserving bearded vultures. The goal behind the first collaboration agreement was for Barcelona Zoo to collaborate in conserving bearded vultures in the European area by joining the EEP network in order to obtain members of that species for their reintroduction into areas where a reintroduction project approved by the VCF and the EEP is being carried out.
The bearded vulture, a species classed as "endangered" under the National Catalogue of Endangered Species, lives in Catalonia and the rest of the European Community. It is included in Council Directive 79/409/EEC (Annex 1), on the conservation of wild birds, as a species that is sensitive to changes in its habitat, and in Annex II of the Berne Convention as a species requiring special protective measures. European populations are isolated from one another, endangering their viability as they are populations with few individuals, with the exception of the Pyrenean one. Such isolation can also be seen in the Iberian peninsula, among the Andalusian and Pyrenean and Pre-Pyrenean populations. The creation of new populations would increase the viability of the species by minimising the island effect. Hence the VCF's collaborative work with Barcelona Zoo in three complementary projects which attempt to ensure the species' recovery and steady expansion.
Bearded Vulture Breeding Unit in the Vallcalent Fauna Centre, a centre responsible for distributing fledglings among the reintroduction projects and within the EEP

The reintroduction of the bearded vulture in Maestrat and "Els Ports" de Tortosa i Beceit

A project to boost and conserve bearded vulture populations on the island of Corsica