Zoo rules
There are days on which the Zoo has many visitors. To ensure that your visit is more comfortable, safer and more respectful for adults, children and Zoo inhabitants, please follow the following rules: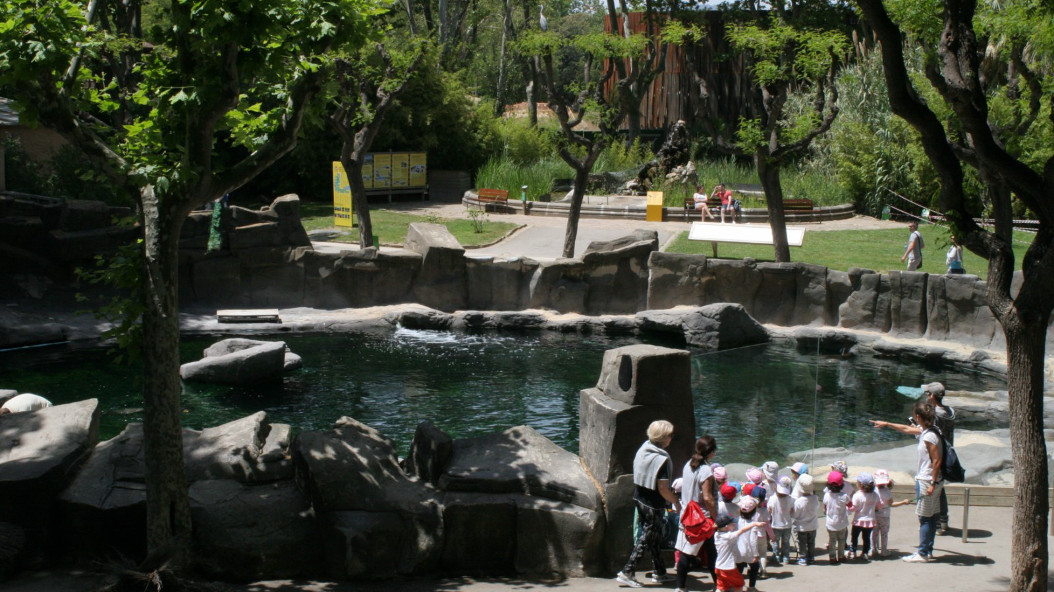 Normes del Zoo
1
Money will not be refunded
Once your ticket has been purchased, the money will not be refunded for any reason.
2
1 ticket = 1 access
You cannot leave the Zoo and come back in without buying another ticket.
3
Keep your ticket
Keep your ticket while you are in the Zoo, as you may be asked to show it to authorised personnel.
4
Children under 13 years
Children under 13 years of age cannot enter the Zoo unless accompanied by an adult.
5
Touching and Feeding the animals is forbidden
Touching and feeding the animals is strictly forbidden. Any disrespectful behaviour towards the animals, Zoo staff or other visitors may be penalised with the immediate expulsion of the persons responsible.
6
Barriers cannot be passed
The safety barriers around the facilities cannot be passed.
7
Entry is not permitted with pets or elements which can disturb the visitors and/or animals
Entry is not permitted with pets (with the exception of guide dogs – Law 19/2009, of 26 November 2009 – with their relevant documents relating to their health and status as a guide dog) or with objects that may inconvenience other visitors or affect the wellbeing and/or health of the animals (bicycles, skateboards, skates, balls, balloons, music players, etc.).
8
No Professional photos
No photographs can be taken for professional or commercial aims without first receiving express authorisation from the Zoo.
9
Damages or losses
The Barcelona Zoo is not liable for damages or losses caused by disobeying these rules or the improper use of their facilities.
10
Specific rules
There are specific rules available to the public for visiting specific facilities, as well as for using the different services on offer.
11
Limited capacity
There are facilities with limited capacity. Buying Zoo tickets does not guarantee access to these installations.
12
Right to change and/or amend the activities
The Organisers reserve the right to change and/or amend the programme of activities and to close any facility due to technical, biological and/or meteorological criteria. In particular, the duration of light at dusk throughout the year may mean that some animals are withdrawn from view before the Zoo's scheduled closing time.
13
ZOO CLUB MEMBERS
You must present your membership card to access the grounds.
14
Right of admission
The right of admission is reserved.
15
Smoke free space
Smoke free space. Marked smoking areas.
16
Not allowed to access the Zoo in topless
In respect of coexistence, it is not allowed to access the Zoo in topless.