Phoenicopterus ruber
This flamingo lives on the coast, salt marshes and lagoons in the islands of the Bahamas, Cuba, Haiti and the Dominican Republic and the Galapagos, as well as in Central America and the north of South America. It differs from the common and Chilean flamingos in that it has bright red plumage.

Although its numbers are still quite large - there are about 80-90,000 remaining - they are gradually decreasing due to the constant destruction of their environment.
Natural habit
Antilles, Yucatan Peninsula, northern Venezuela and Colombia and the Galapagos Islands.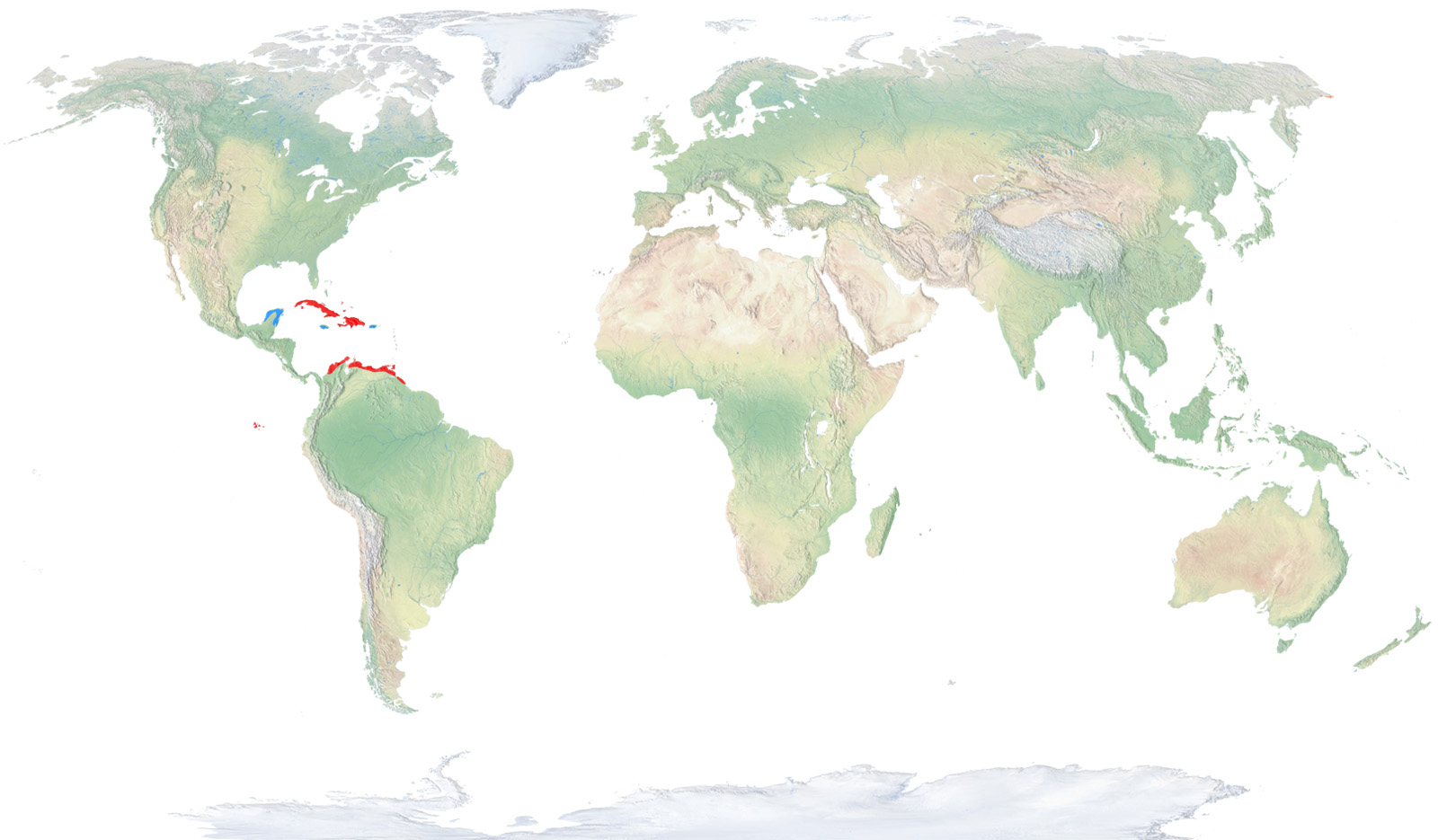 Distribution / Resident
Breeding
Wintering
Subspecies
Risk level
Extint
Extint in the wild
Critically endangered
In Danger
Vulnerable
Near threatened
Minor concern
Insufficient data
Not evaluated
Taxonomy
Order
Phoenicopteriformes
Discover how they are