Nycticorax nycticorax
The Latin name of this species, which means "night crow" indicates that it tends to come out more at dusk and night-time.
Its diet of insects, fish and amphibians is occasionally supplemented by the chicks of other birds that the black-crowned night heron raids from their nests.
 
This species depends very heavily on trees at river banks, meaning that all the recent felling of these trees has led to it vanishing from many areas in Europe.
Natural habit
From central North America to the extreme south of South America, central and southern Europe, Africa and southeast Asia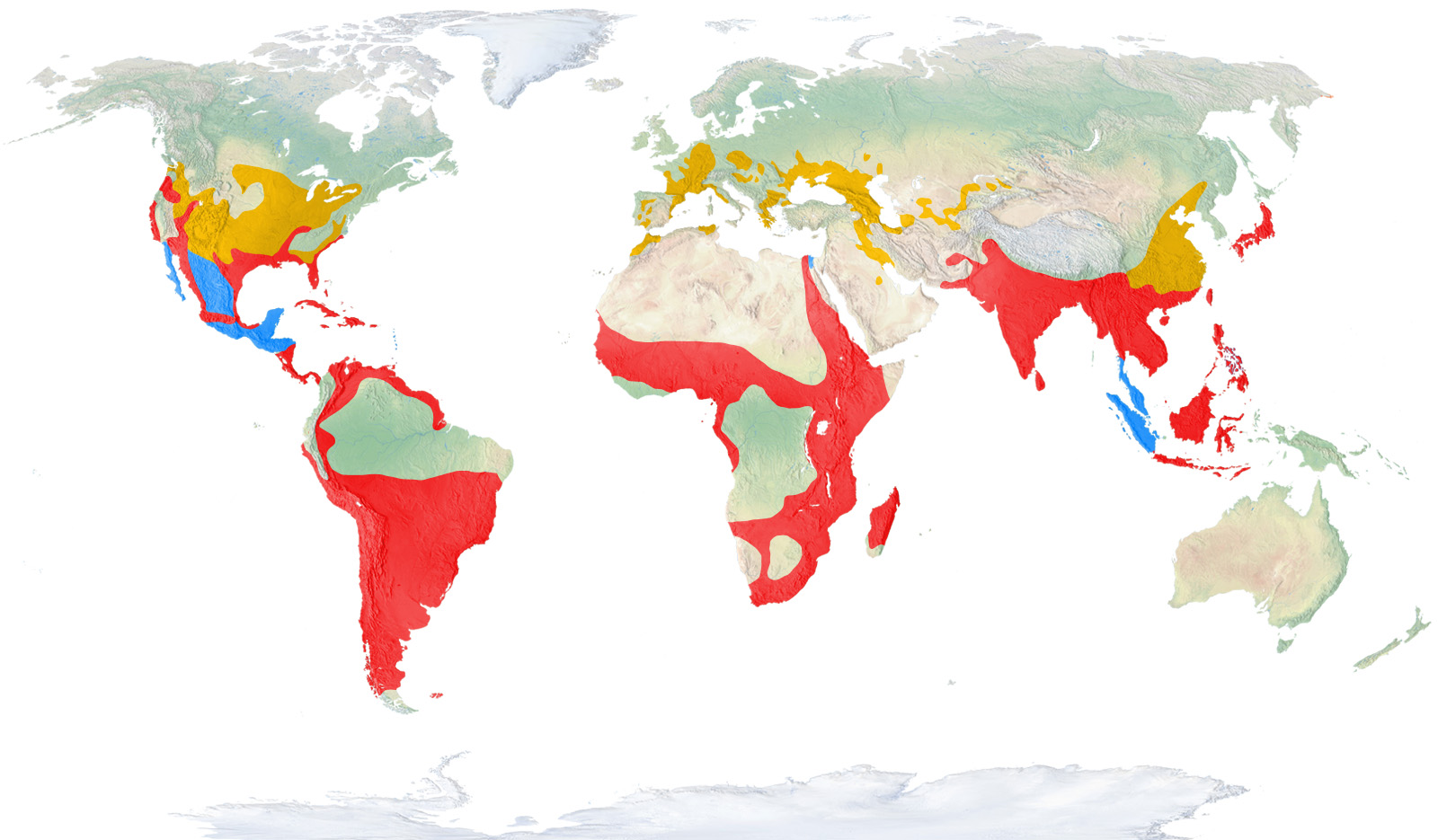 Distribution / Resident
Breeding
Wintering
Subspecies
Risk level
Extint
Extint in the wild
Critically endangered
In Danger
Vulnerable
Near threatened
Minor concern
Insufficient data
Not evaluated
Discover how they are