Lama guanicoe
The guanaco is one of the two wild Camelid species currently existing in South America, and is the wild ancestor from which two domestic forms appeared, the llama and the alpaca.
It is the most adaptable of its family, for it is found at sea level and up to an altitude of 4,000 meters, and it inhabits all kinds of environments: semidesertic fields, savannas, low-dense forests with bushes and, occasionally, even forests.
Natural habit
From northern Peru, Bolivia and Paraguay, to Patagonia and Tierra del Fuego, Chile and Argentina, always in quiet and remote areas.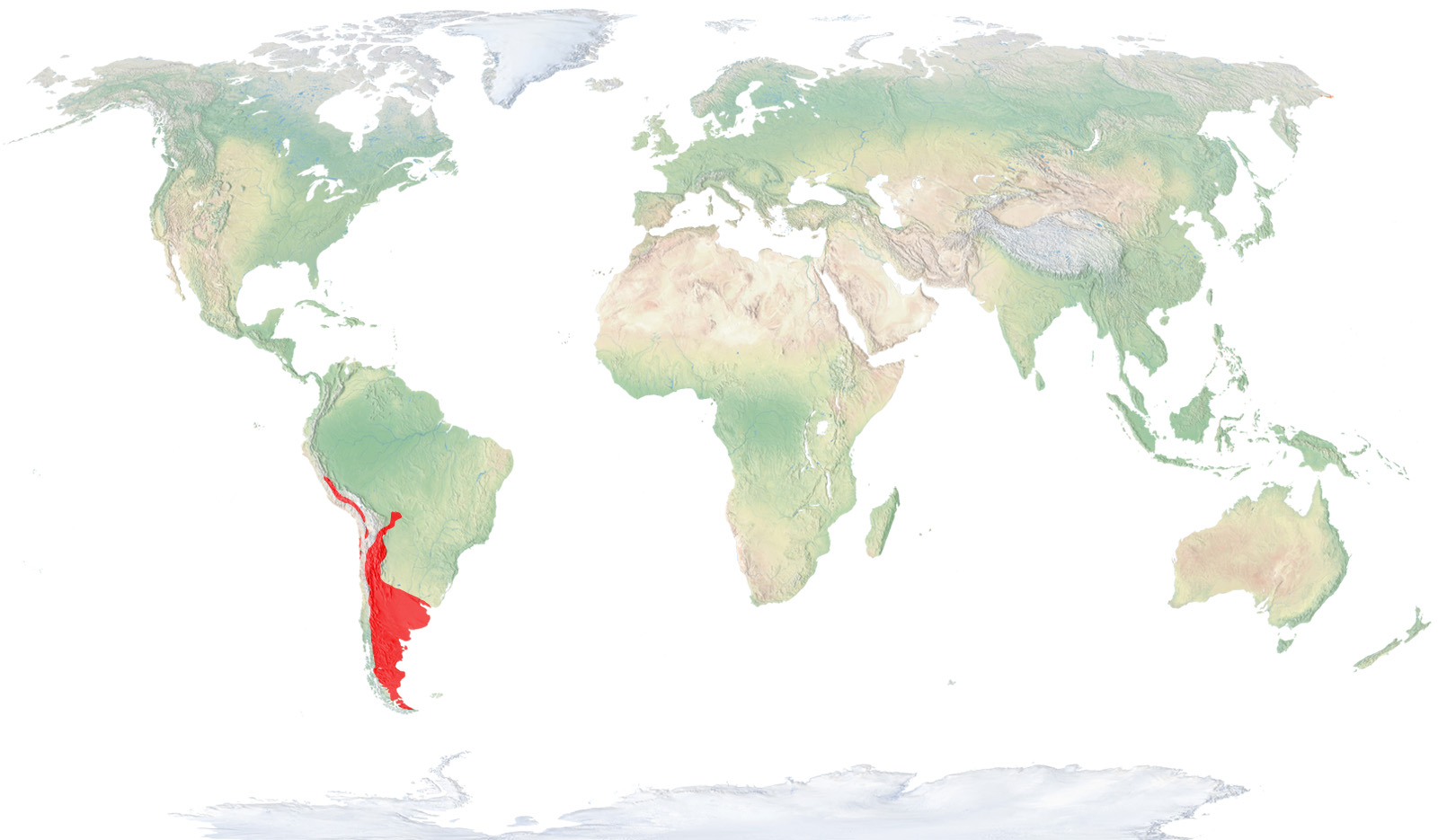 Distribution / Resident
Breeding
Wintering
Subspecies
Risk level
Extint
Extint in the wild
Critically endangered
In Danger
Vulnerable
Near threatened
Minor concern
Insufficient data
Not evaluated
Discover how they are