Spheniscus humboldti
Penguins have lost the ability to fly but have adapted to marine life thanks to their dense plumage and fin-like wings, which make them fantastic swimmers. They feed on fish, crustaceans and squid.
All the species live in the southern hemisphere and are a characteristic sight in the cold Antarctic regions, although the Humboldt penguin lives further north on the coasts of Chile and Peru, in the area of the Humboldt current.
Natural habit
Pacific coast of Chile and Peru.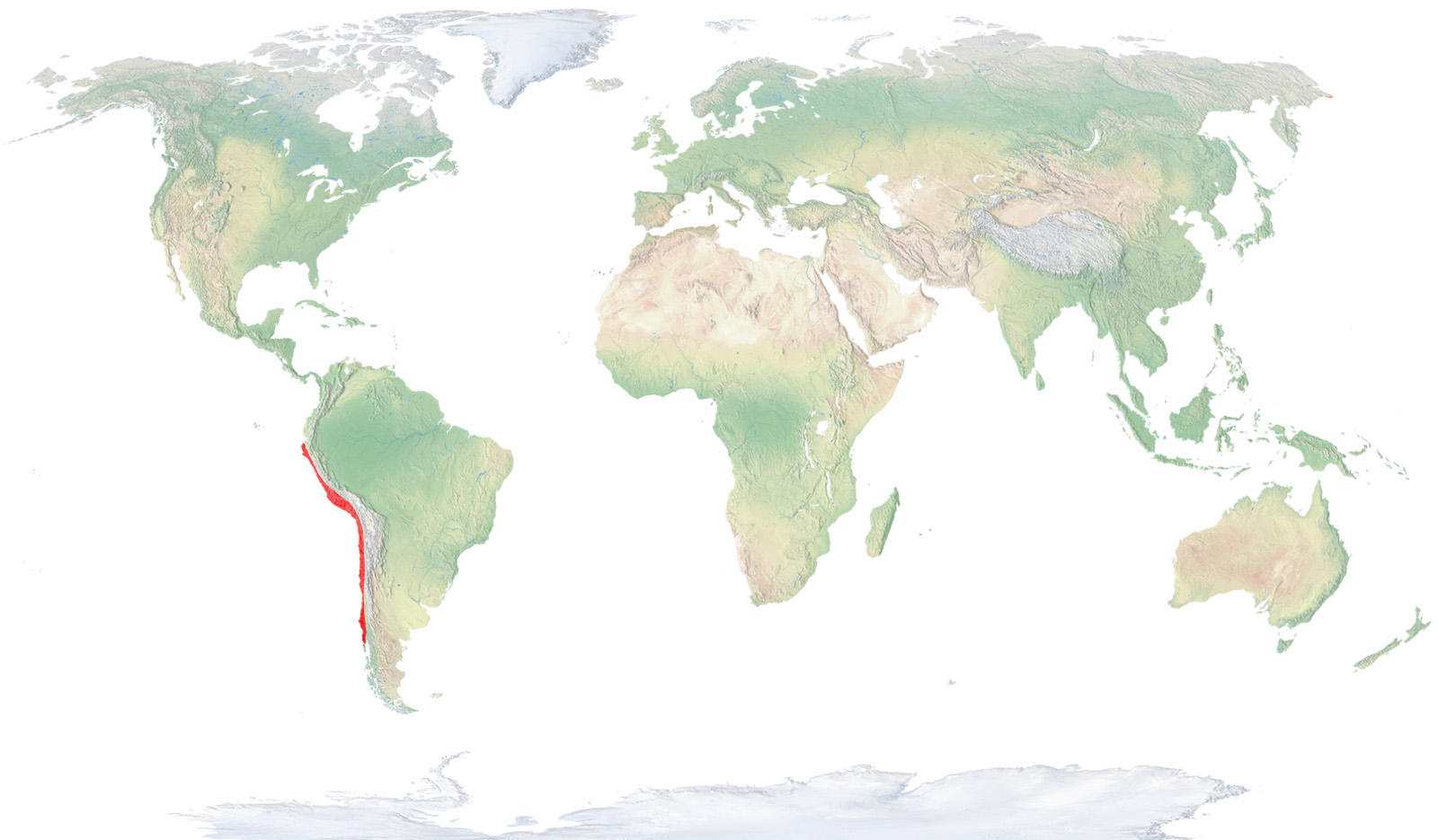 Distribution / Resident
Breeding
Wintering
Subspecies
Risk level
Extint
Extint in the wild
Critically endangered
In Danger
Vulnerable
Near threatened
Minor concern
Insufficient data
Not evaluated
Discover how they are