Canis lupus signatus
The wolf is the leader of all predators in the cold and temperate zones of Europe, Asia and North America, where its wide area of distribution has given rise to numerous sub-species.
The Iberian sub-species (Canis lupus signatus), which you can find in this zoo, is characteristically smaller than other wolves - weighing just between 25 and 55 kg, when other sub-species can weigh up to 75 kg. It also has recognisable dark patches on its front paws.
Breeding program

Natural habit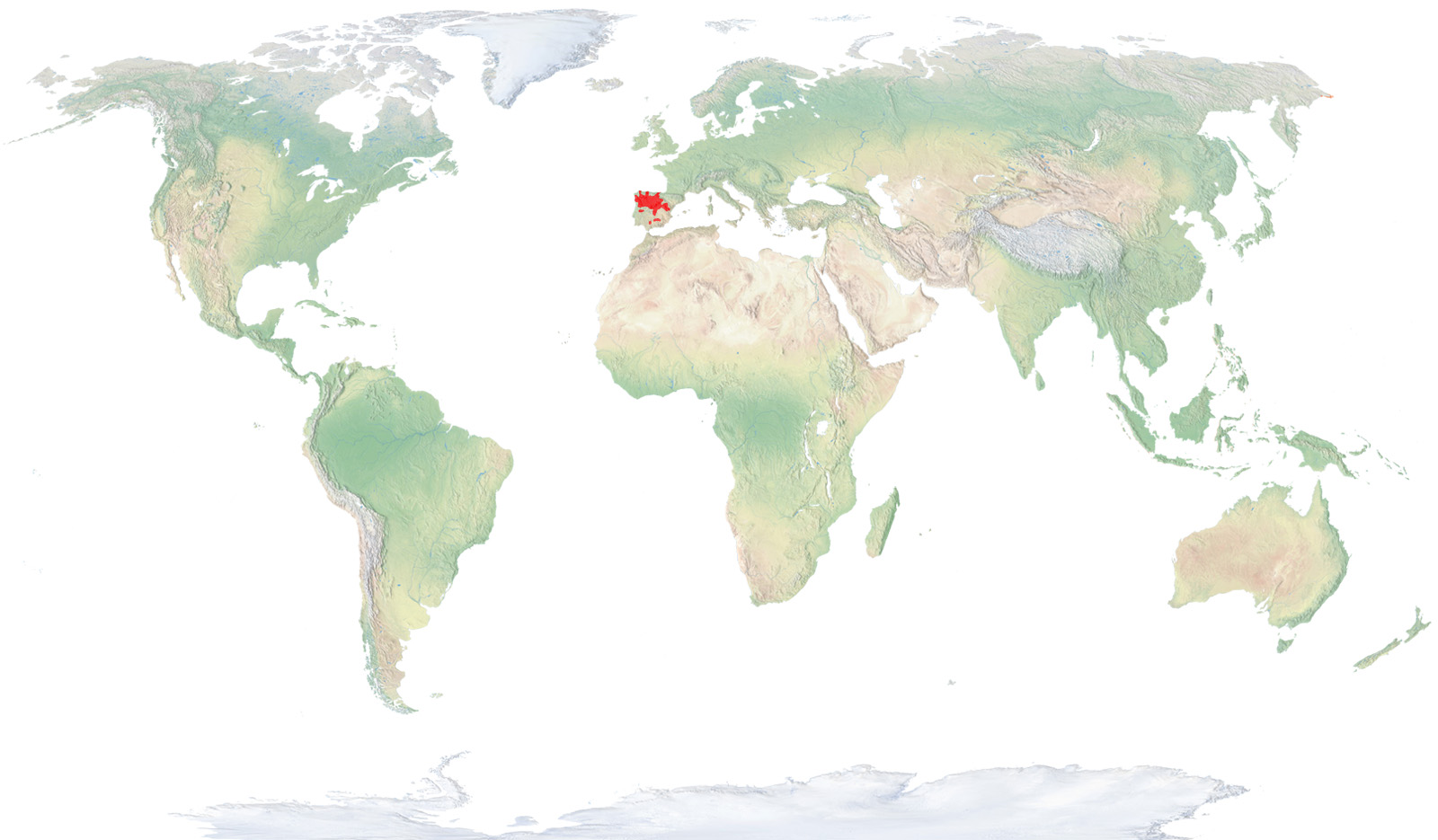 Distribution / Resident
Breeding
Wintering
Subspecies
Risk level
Extint
Extint in the wild
Critically endangered
In Danger
Vulnerable
Near threatened
Minor concern
Insufficient data
Not evaluated
Discover how they are