Giraffa camelopardalis rothschildi
The giraffe, despite being one of the largest animals in earth, weighting up to 1,900 kg, has a slender and agile body and thanks to its long neck and limbs, can raise its head up to 6 meters high.
It is a ruminant herbivore that feeds on leaves and sprouts from the higher parts of trees, where other animals cannot reach. Its long and flexible tongue helps them eat the leaves without being hurt by the thorns of acacias.
Each June 21st is World Giraffe Day, created by the Giraffe Conservation Foundation to obtain support in order to protect this animal, threatened in the wild.
Natural habit
Giraffes live in great part of Africa in southern Sahara, especially in eastern and southern Africa, while its presence in western Africa has decreased drastically. The subspecies in the Zoo of Barcelona, Rothschild's giraffe (Giraffa camelopardalis rothschildi) lives only southern Sudan, northern Uganda and wester Kenya.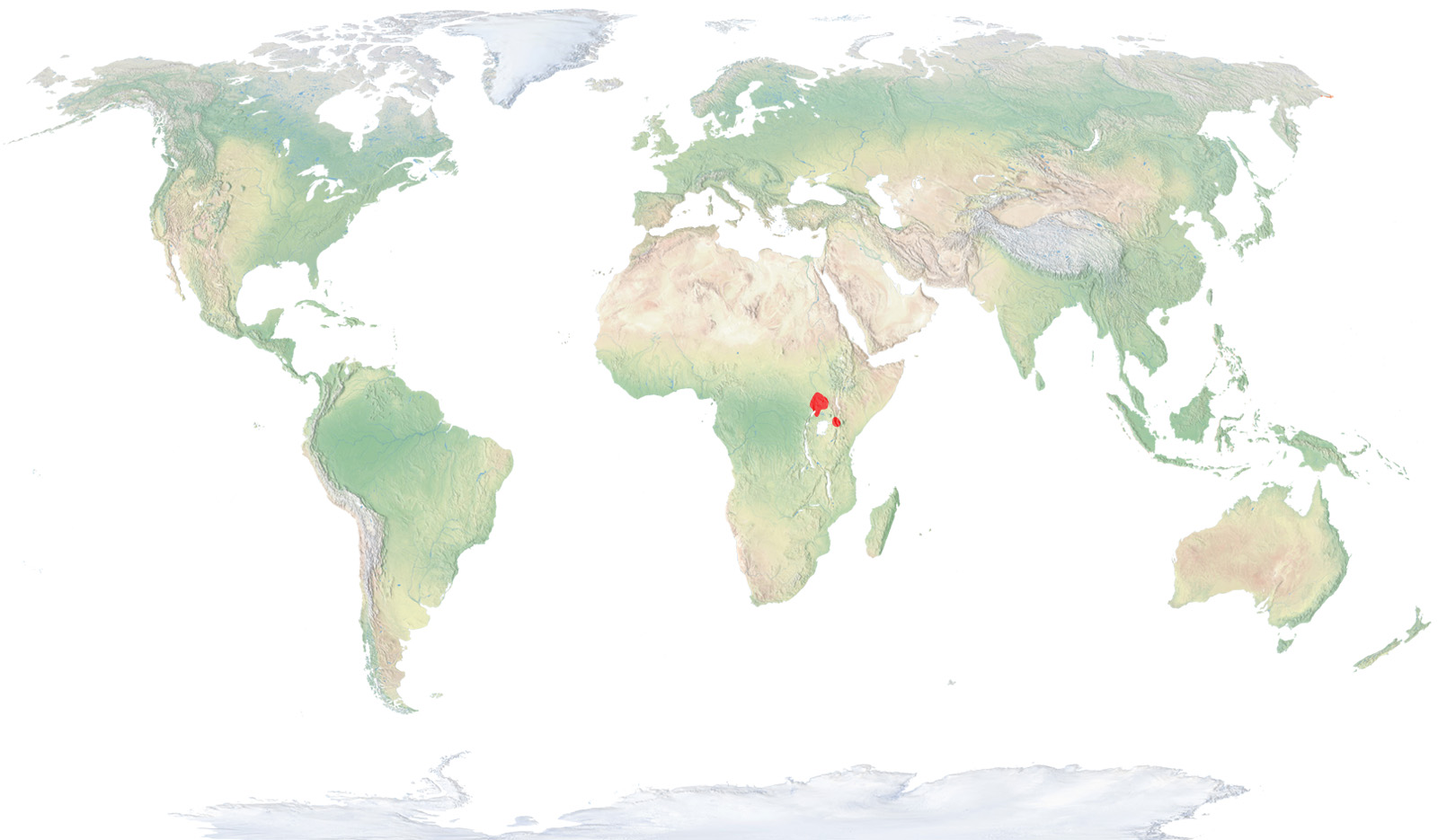 Distribution / Resident
Breeding
Wintering
Subspecies
Risk level
Extint
Extint in the wild
Critically endangered
In Danger
Vulnerable
Near threatened
Minor concern
Insufficient data
Not evaluated
Physical characteristics
More than 30 years in captivity
Discover how they are