Gazella dorcas osiris
This gazelle is almost extinct in the wild due to excessive hunting. The osiris subspecies, also known as neglecta, survived thanks to the fact that in 1972 the Experimental Station of Arid Zones of Almeria, under CSIC (Spanish National Research Council), started its captive breeding program and other projects aimed to reintroduce it to its habitat.
It is adapted to deserts, where the only available water is obtained through vegetables, mainly acacia leaves.
Breeding program

Natural habit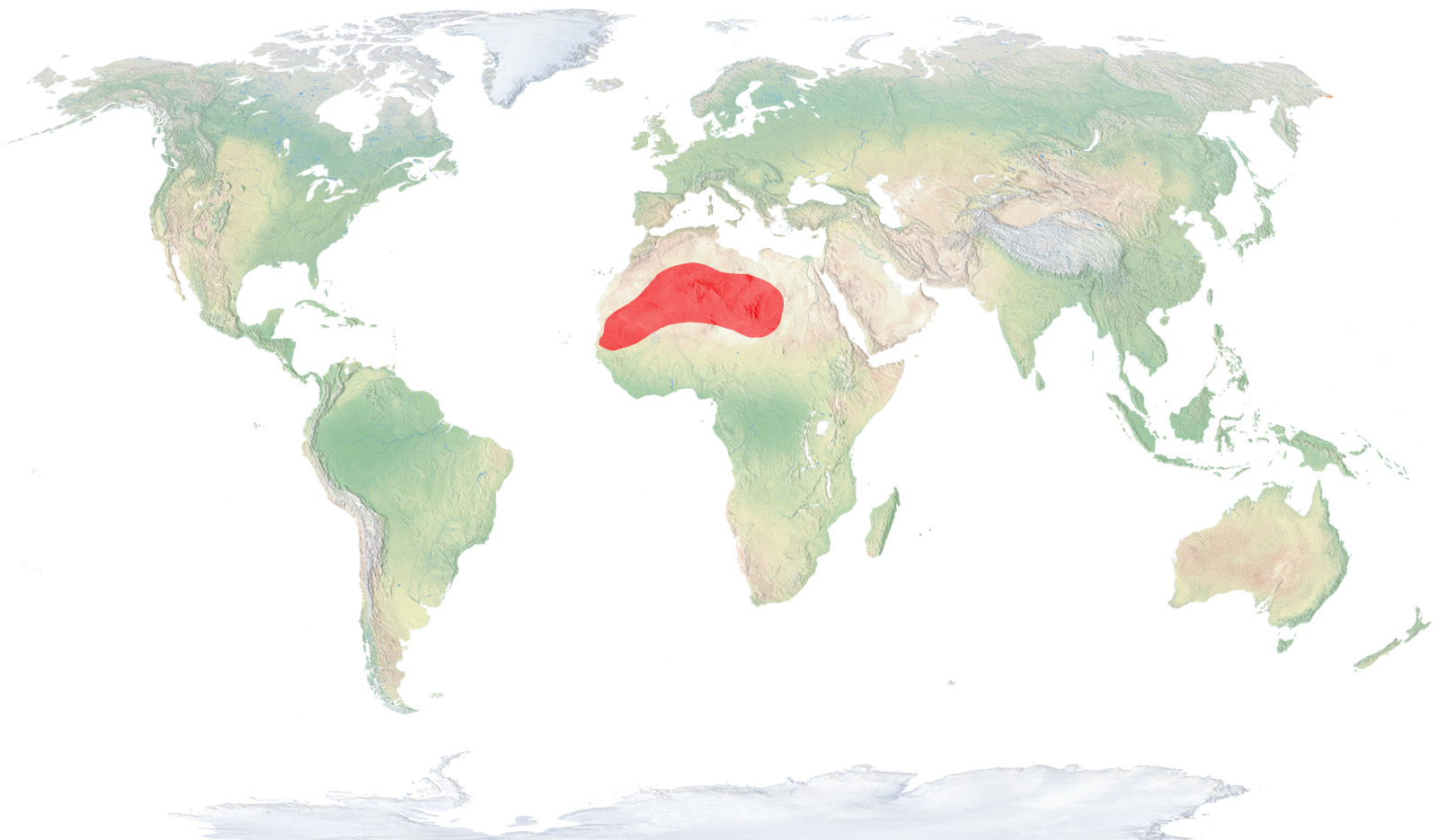 Distribution / Resident
Breeding
Wintering
Subspecies
Risk level
Extint
Extint in the wild
Critically endangered
In Danger
Vulnerable
Near threatened
Minor concern
Insufficient data
Not evaluated
Physical characteristics
15 - 20 kg
Birth Weight:
1,3 - 1,7 kg
More than 15 years in captivity
Discover how they are