Bucorvus leadbeateri
This is the largest of the hornbills, standing at over one metre high and weighing 6 kilos. It lives mainly on the ground and is an omnivore. It eats fruit, seeds and catches a wide variety of invertebrates, in addition to reptiles, small mammals and the chicks of other birds.
This hornbill makes its nest in holes in trees but, unlike all the other species of hornbill, the male does not wall in the female with a mud construction.
Breeding program

Natural habit
Central Africa, Eastern and Southern.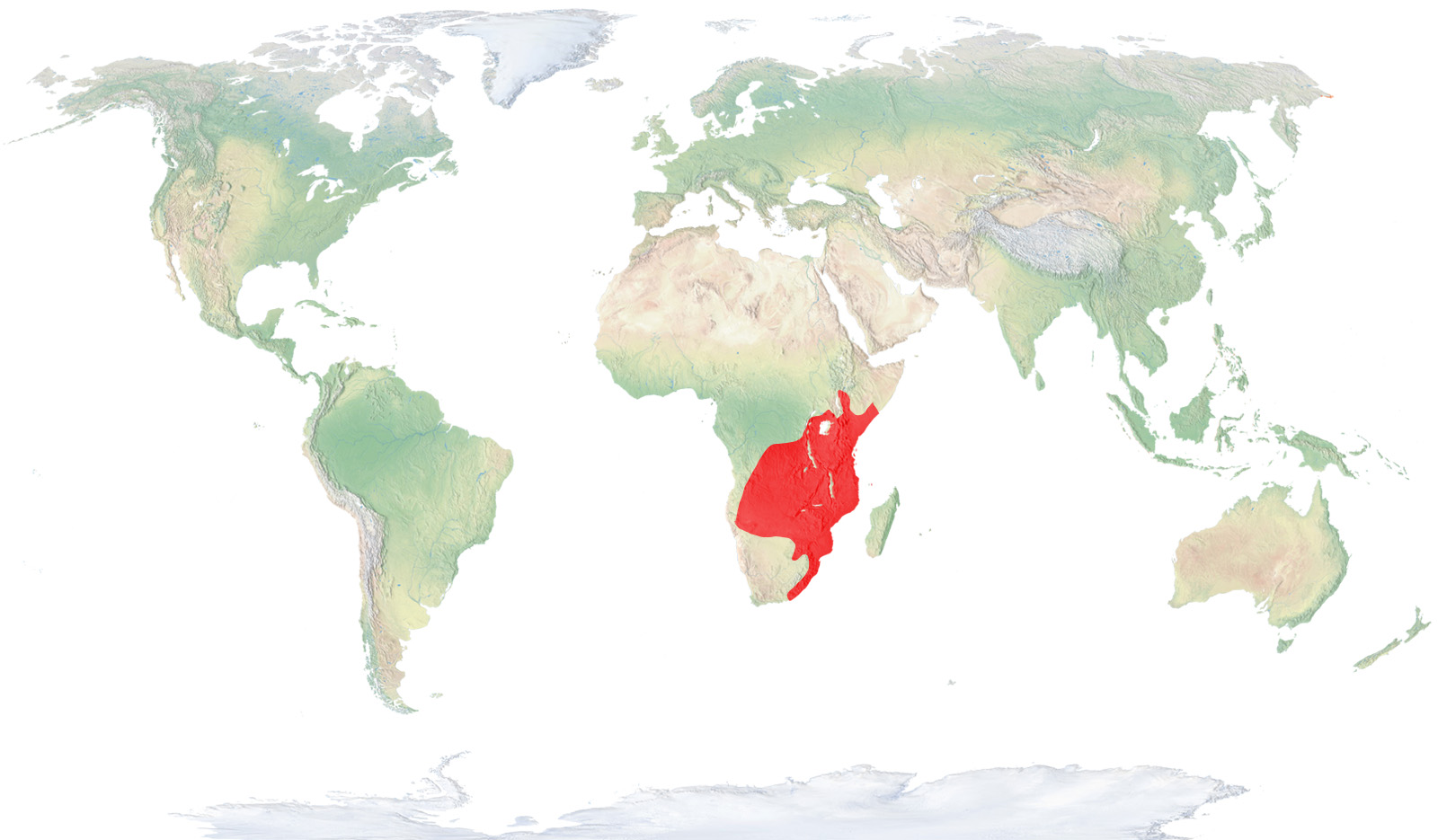 Distribution / Resident
Breeding
Wintering
Subspecies
Risk level
Extint
Extint in the wild
Critically endangered
In Danger
Vulnerable
Near threatened
Minor concern
Insufficient data
Not evaluated
Discover how they are