Gorilla gorilla gorilla
The western lowland gorilla is an exclusively vegetarian gorilla that lives in family groups led by a dominant male, that can be distinguished by its silver whitish back. The size of the group varies between two to twenty animals, and is formed by at least the dominant male, several females and infants. As in humans, they do not have a determined reproductive season, and females give birth to a single infant, after almost nine months of gestation.
Recent studies about its DNA show that they share 97.7% of the genes with humans.
Breeding program

Natural habit
Western central Africa: southern Cameroon, Central African Republic, Gabon, Equatorial Guinea and northern Angola.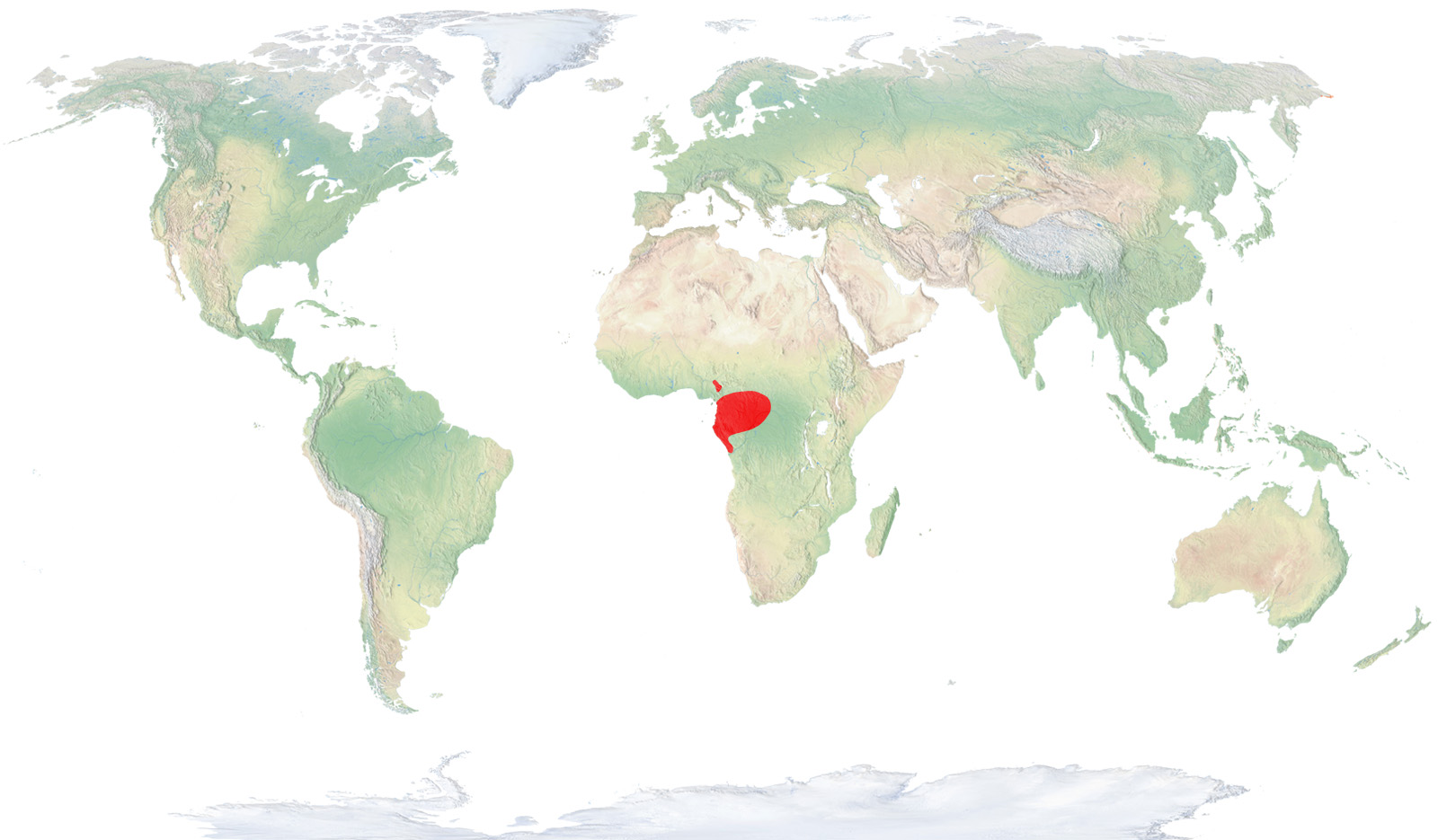 Distribution / Resident
Breeding
Wintering
Subspecies
Risk level
Extint
Extint in the wild
Critically endangered
In Danger
Vulnerable
Near threatened
Minor concern
Insufficient data
Not evaluated
Discover how they are