Cover photo: Emilio García, keeper of the Zoo goats
Last week, three blanca de Rasquera kids born in the Zoo went off to Alt Empordà on a special mission. From now on, Vacuna and the sisters Figa and Flor will be grazing on undergrowth to prevent forest fires. The Zoo has been involved in the Gaiata Association project Ramats del Bosc (Herds in the forest) since 2014, and has already sent them 14 animals, the last three in March 2020. Under the instruction of the project coordinator, Edu Balsells, our goats join a herd of the same breed, which also includes some Ripollès sheep, in a wooded area of almost 1,000 hectares located between Figueres and Besalú. The goal of the Ramats del Bosc project is to help proliferate endangered native breeds and to help prevent forest fires, thanks to grazing.
Blanca de Rasquera is a breed native to various of the southernmost counties of Catalonia, which is at serious risk of extinction due to the lack of generational handover of livestock farms where they are bred. Part of its name comes from Rasquera, a municipality in Ribera d'Ebre. The breed is now mainly found just in more mountainous zones, where its conservation has been less overlooked. It has large ears that fall forwards and big horns in spiral, straight or twisted shape. Its coat presents several layers, normally white with black spots or completely white, but also tricoloured or brown and white.
We spoke to Edu Balsells Martínez, also shepherd and president of La Gaiata, and a huge enthusiast of the task undertaken by Ramats del Bosc. He told us that a surveillance team and a fast response, provided by the firefighters and the Forest Defence Association (ADF), are key to preventing and stopping forest fires, in conjunction with firebreaks or gaps in combustible vegetation and material where needed, to break up continuous stretches of forest so that a small fire does not become a large one (more than 500 Ha). Edu explained that the strategies currently used to prevent forest fires are investment in hydroplanes, helicopters, and fire-engines to extinguish fires when they occur, which is the main priority, and the three methods traditionally used to manage vegetation: controlled burns, mechanical strimming, and strimming with grazing animals.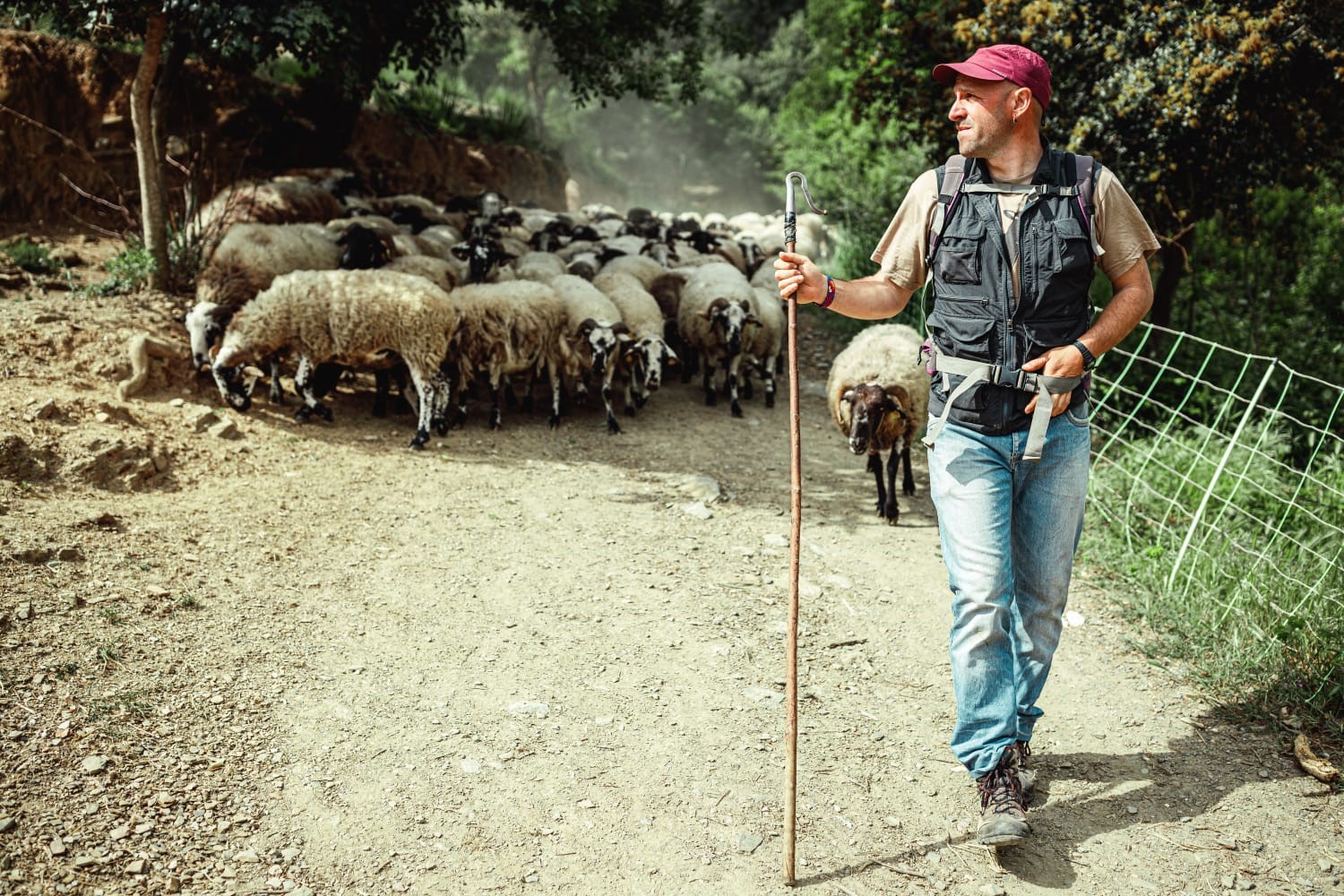 Edu affirms that in comparison to strategies that are not based on herds, silvopastoralism --extensive grazing of undergrowth-- is not only less costly than the alternatives, but it also has clear added value in that it raises the prestige of the work of shepherds, helps keep the rural population from leaving the countryside, and helps to recover natural paths, to name just some of its positive effects. There are also advantages for the environment because this strategy helps to conserve biodiversity and habitats, decreases the combustible load, helps to preserve native breeds, and the natural landscape.
For this shepherd, really proud of his profession, extensive grazing and shepherds are a social need in the context of the Mediterranean. We couldn't agree more and we are delighted that out goats are back in the natural world with our friends from La Gaiata!
Edu Balsells on Instagram
Photo Oriol Sala Font.