Spaces in the Zoo
Terrarium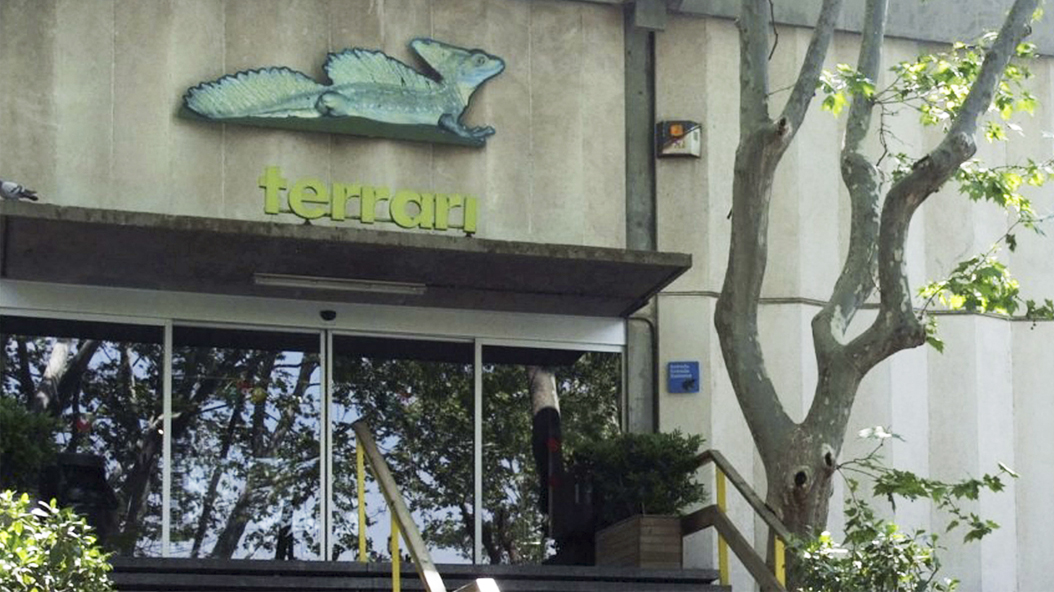 Barcelona Zoo reptile house houses one of the best collections of amphibians and reptiles in the whole of Europe. Inaugurated in 1972, it houses large and small reptiles and amphibians, ranging from small dragons, poison dart frogs and iguanas, to large spectacled caimans. There is also the dwarf crocodile and various species of giant snakes, such as the python and the boa.

All these reptiles and amphibians live in enclosures where the necessary temperature and humidity are maintained so that they can live totally normally and in optimum conditions. In recent years the facilities have undergone a variety of remodelling, to refurbish the enclosures and given them the appearance of a natural setting.

The Reptile House also has an assisted reproduction room for animals which is open to the public. Here you can see baby tortoises, snakes and iguanas. At the end of the route through the Reptile House there is a wooden footbridge which connects several ponds where an enormous Siamese crocodile and a varied collection of fish can be seen.
As part of the Zoo transformation plan we are working on the remodeling of this space. That is why, over the coming months, the Terrari will be closed to the public. Thank you very much for your understanding.