Macaca sylvanus
It is the only macaque species living outside the Asian continent, as it inhabits the holm oak, fir and cedar forests of the Atlas Mountains, in Algeria and Morocco. In the Rock of Gibraltar there is a famous introduced population.
The number of individuals has plummeted the last years, due to the alteration of its habitat caused by increasing human activity.
Breeding program

Natural habit
This is a species of macaque unique for its distribution outside Asia, for its distribution area stretches from the montane regions of northern Morocco and Algeria, as well as the small and famous population introduced by man on the Rock of Gibraltar.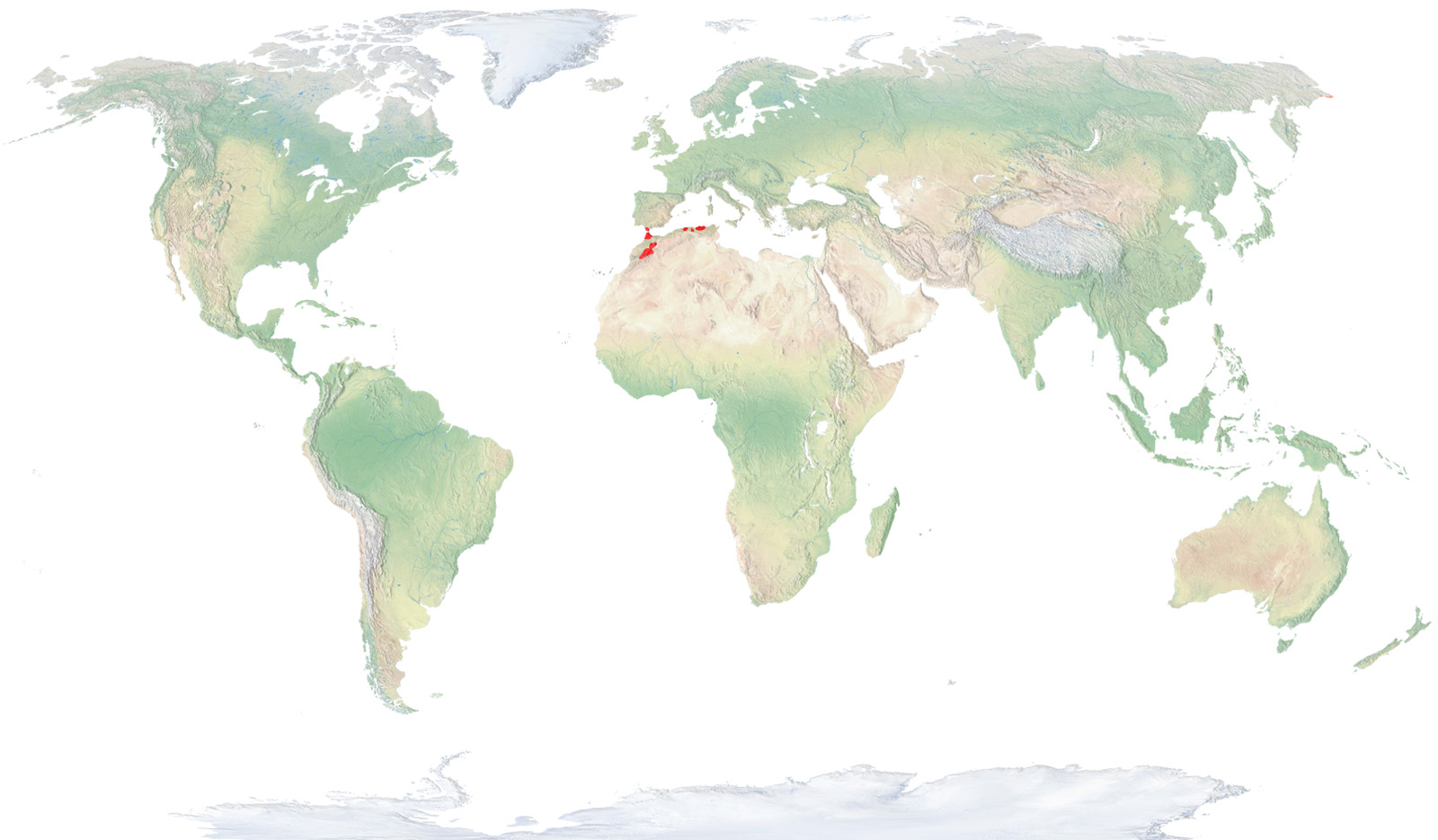 Distribution / Resident
Breeding
Wintering
Subspecies
Risk level
Extint
Extint in the wild
Critically endangered
In Danger
Vulnerable
Near threatened
Minor concern
Insufficient data
Not evaluated
Discover how they are