Myrmecophaga tridactyla
The giant anteater has a long, tubular snout without any teeth whatsoever. It feeds on ants and termites, which it catches thanks to its long, prickly tongue and its sticky saliva.
It is a solitary animal that only pairs during the mating season. Today, its numbers are in rapid decline as a consequence of over-hunting and the destruction of its habitat.
Breeding program

Natural habit
Central and South America.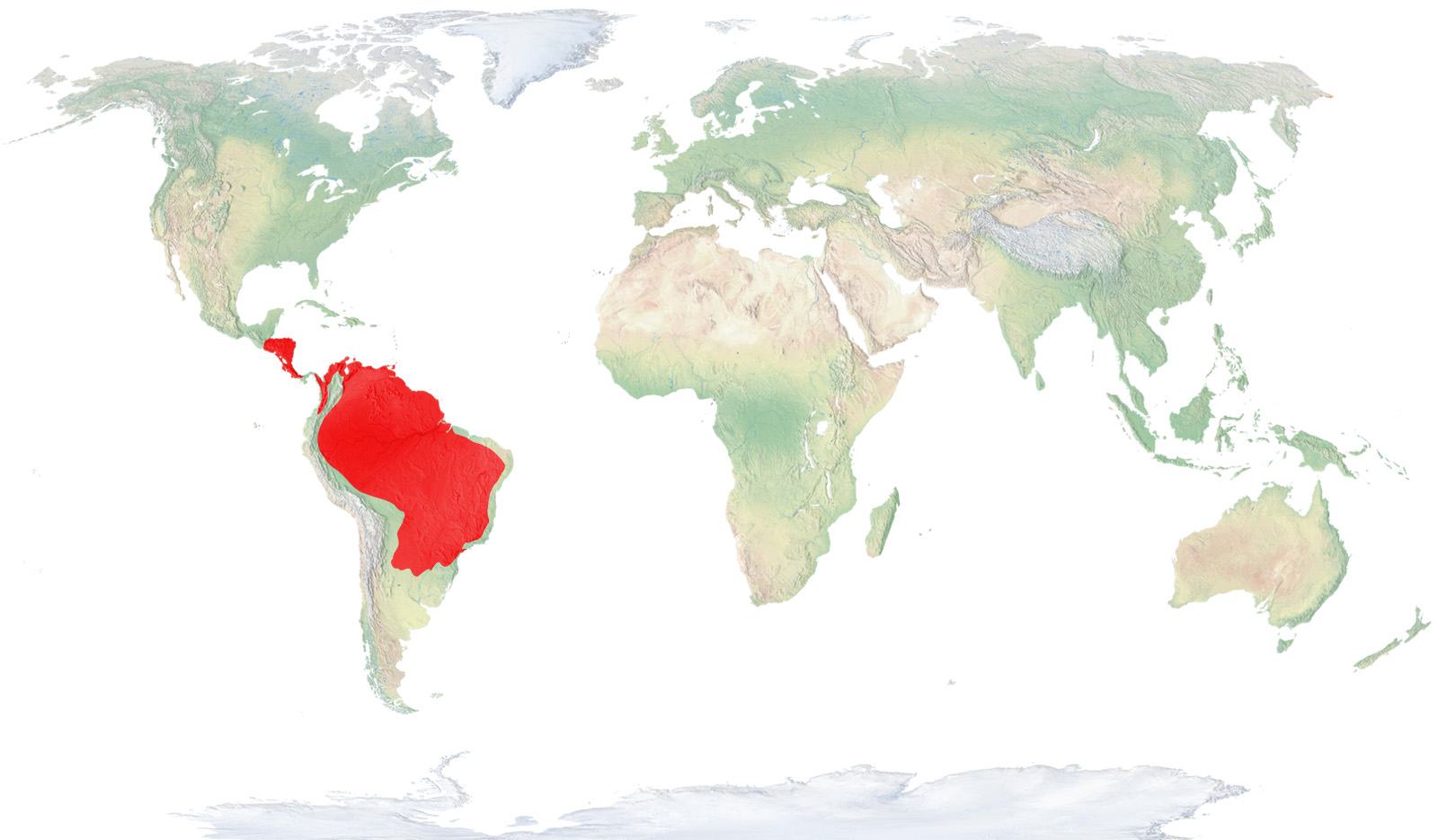 Distribution / Resident
Breeding
Wintering
Subspecies
Risk level
Extint
Extint in the wild
Critically endangered
In Danger
Vulnerable
Near threatened
Minor concern
Insufficient data
Not evaluated
Physical characteristics
More than 25 years in captivitat
Discover how they are