Ara ararauna
The blue-and-yellow macaw is a native of rainforests and marshlands from the east of Panama and the island of Trinidad down to Paraguay and southern Brazil.
These days, it is only common in the remoter regions of its range of distribution, having disappeared or almost disappeared, from the more accessible areas. It feeds on seeds and fruit.
Natural habit
From the east of Panama and Trinidad south to Paraguay and Brazil.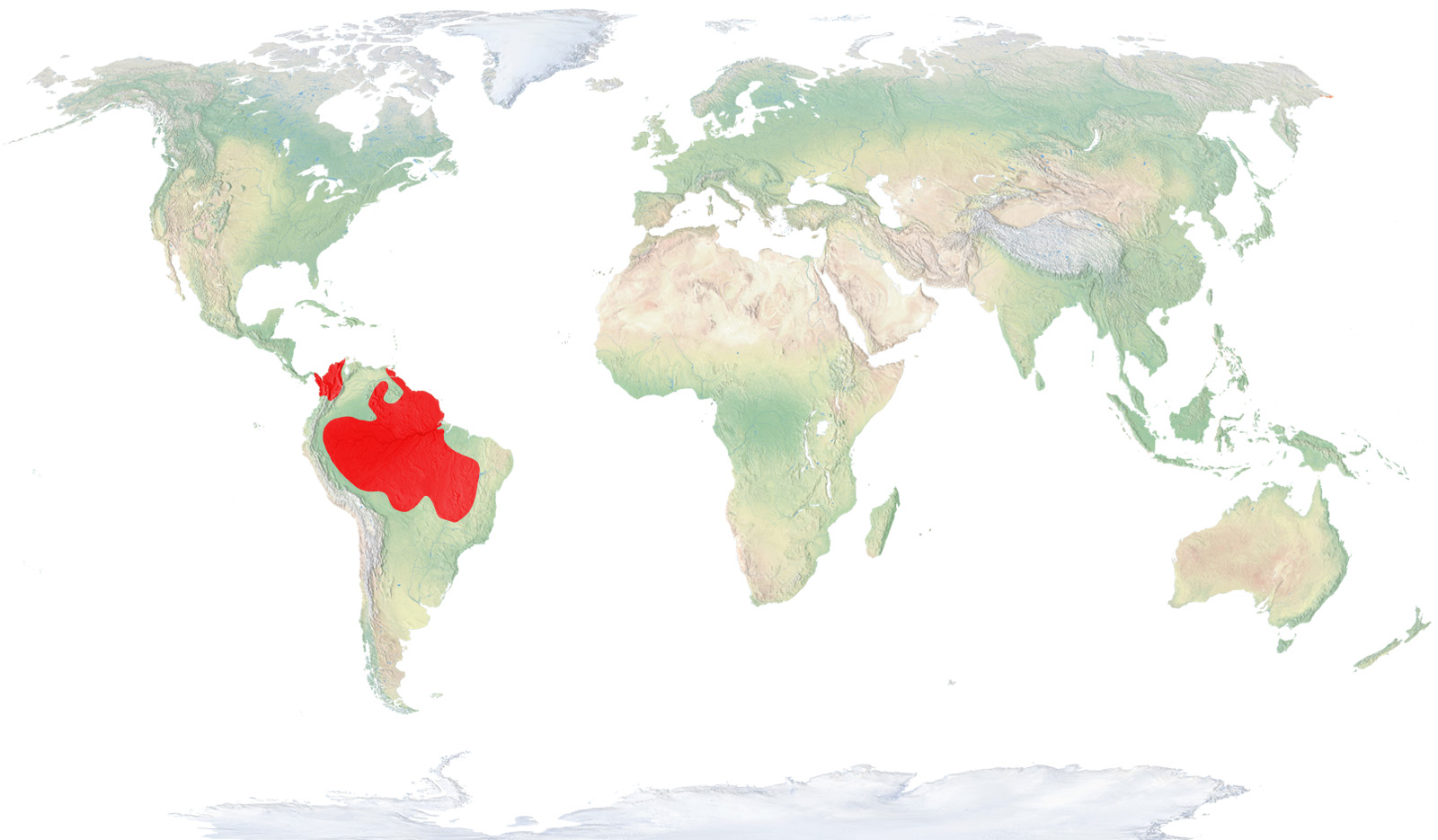 Distribution / Resident
Breeding
Wintering
Subspecies
Risk level
Extint
Extint in the wild
Critically endangered
In Danger
Vulnerable
Near threatened
Minor concern
Insufficient data
Not evaluated
Discover how they are