Lutra lutra
The otter's webbed feet prove it is an excellent swimmer. It can be found anywhere from high mountain streams down to river mouths, always provided the water is clean.
It feeds mainly on fish, but also catches river crabs, water snakes and some small mammals which it detects with its long, sensitive whiskers, even in poor visibility, as it usually comes out at dusk and night time.
Breeding program

Natural habit
Europe, Asia and northern Africa.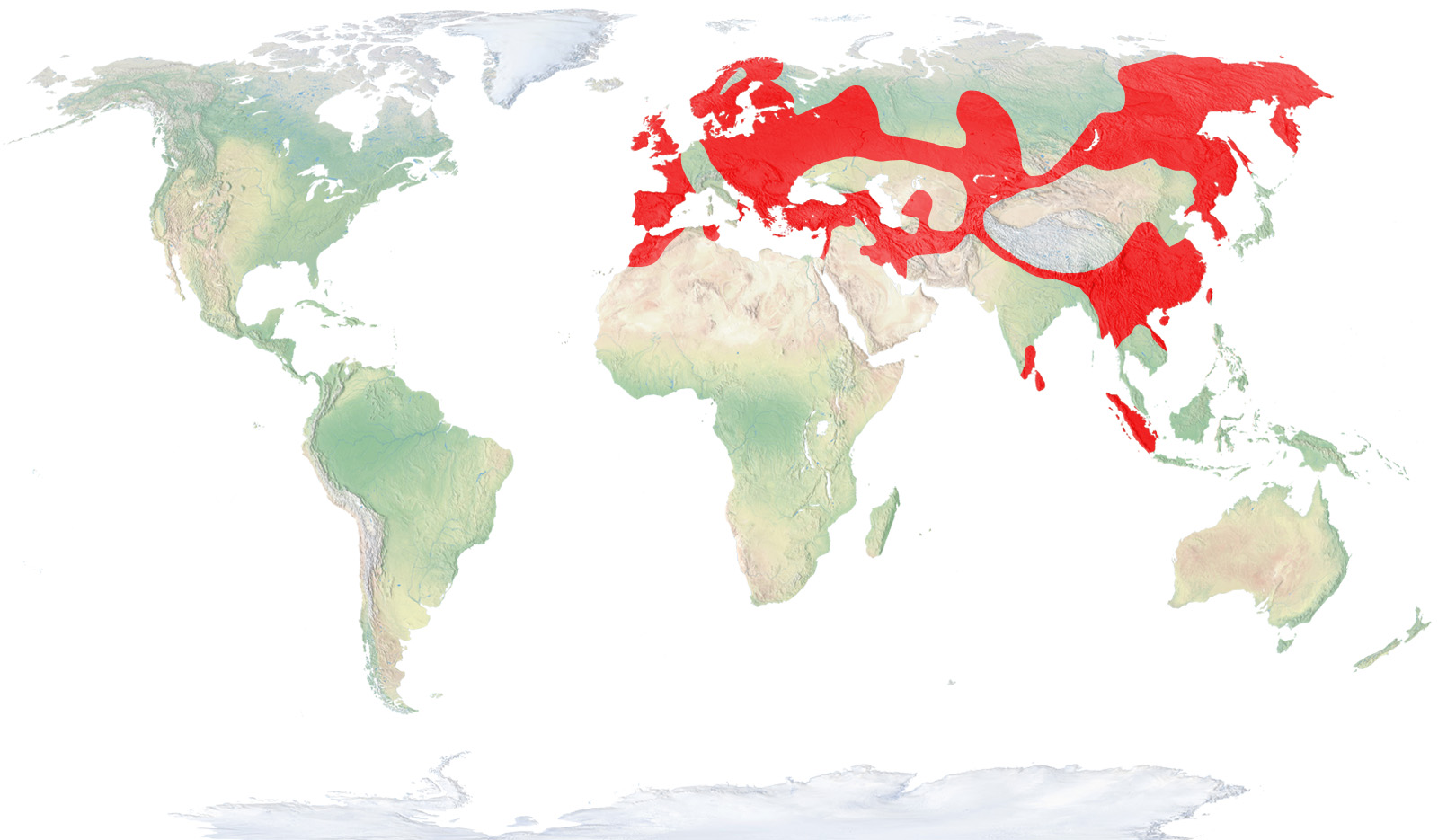 Distribution / Resident
Breeding
Wintering
Subspecies
Risk level
Extint
Extint in the wild
Critically endangered
In Danger
Vulnerable
Near threatened
Minor concern
Insufficient data
Not evaluated
Discover how they are