Panthera pardus kotiya
The leopard is a very adaptable predator that lives in dense forest and open ground in large parts of Africa and Asia. Its prey ranges from small animals to antelope and other mid-sized prey.
Our collection includes specimens from the Panthera pardus kotiya subspecies that is exclusive to Sri Lanka. Today these leopard communities are in grave danger of extinction.
Breeding program

Natural habit
The leopard is the felid that occupies the largest geographical area, as it lives in great part of Africa in southern Sahara, South-east Asia, small isolated populations in northern Africa, the Arab peninsula, Middle East and the Far East. The subspecies at the Zoo, Panthera pardus kotiya, is endemic of the island of Sri Lanka.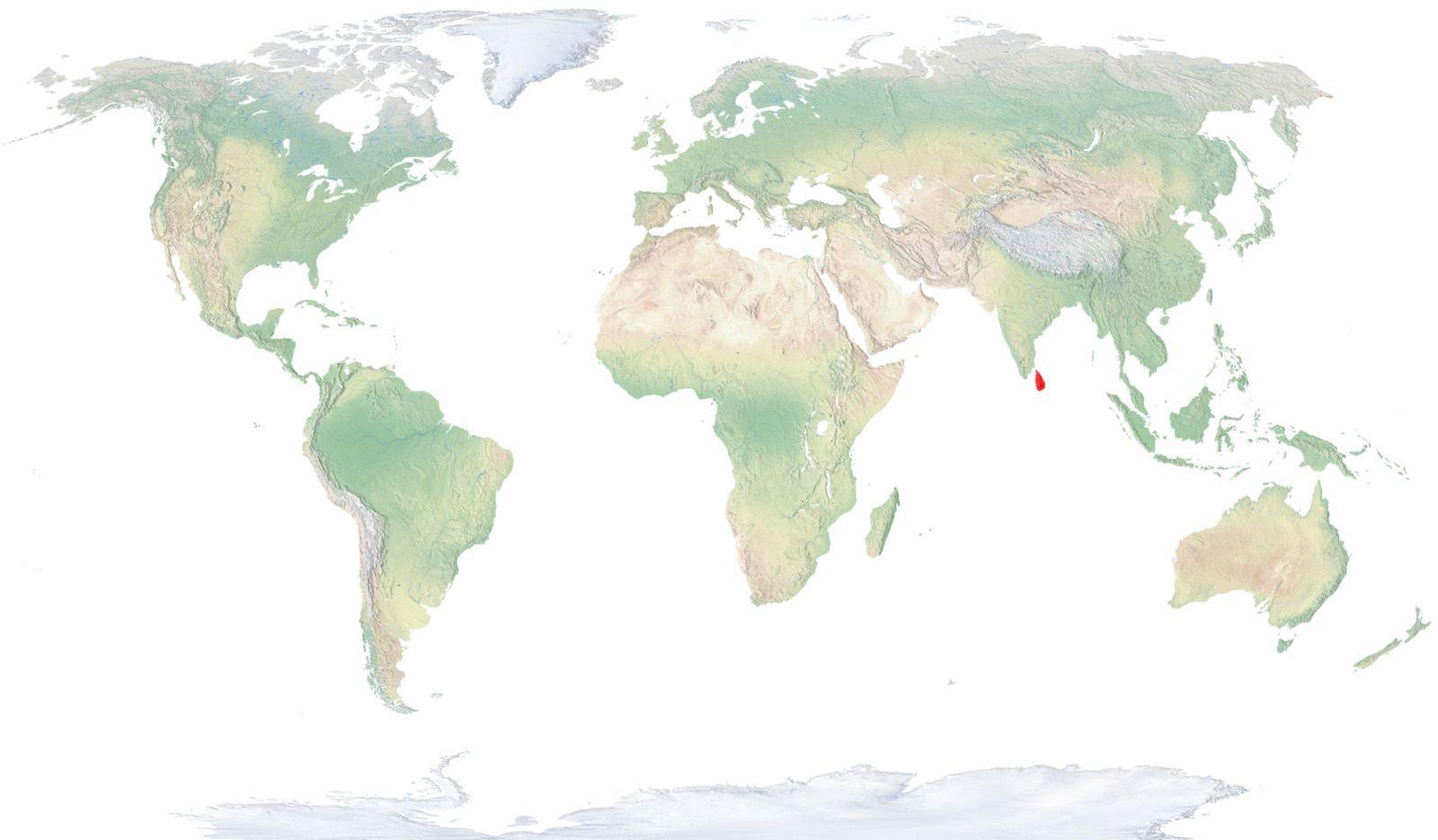 Distribution / Resident
Breeding
Wintering
Subspecies
Risk level
Extint
Extint in the wild
Critically endangered
In Danger
Vulnerable
Near threatened
Minor concern
Insufficient data
Not evaluated
Physical characteristics
More than 20 years in captivity
Discover how they are