Panthera leo
The lion is a carnivorous mammal and the only feline in the world that lives in groups. It is never found in the jungle but lives in savannas and other open spaces. It sleeps for an average of 20 hours a day, is active mostly at night, and can live for over 25 years.
The lion is still common in many areas of Africa but the Asian sub-species, which is only found on a small reserve in India, is a highly endangered species.
Natural habit
Africa, in southern Sahara, and the Gir forest, in India.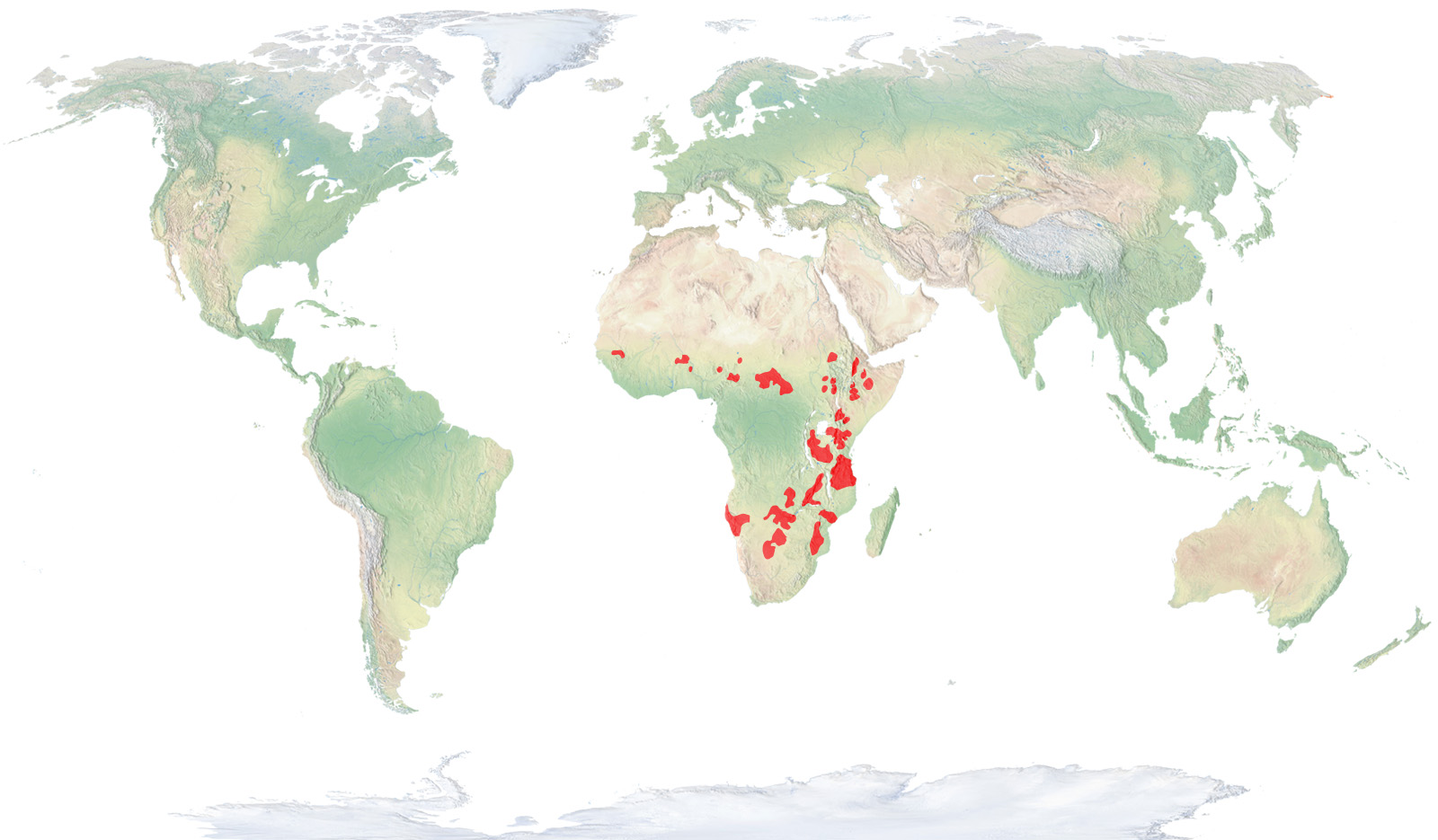 Distribution / Resident
Breeding
Wintering
Subspecies
Risk level
Extint
Extint in the wild
Critically endangered
In Danger
Vulnerable
Near threatened
Minor concern
Insufficient data
Not evaluated
Physical characteristics
More than 12 years in captivity
Discover how they are