Panthera tigris sumatrae
Solitary and nocturnal, the tiger is the largest living feline, with specimens weighting more than 300 kg. Their distribution area ranges from Siberia to the Sonda islands, although it has been greatly reduced due to the hunting and destruction of its habitat.
The ones in the zoo belong to the Sumatra subspecies, Panthera tigris sumatrae, which only lives in this Indonesian island.
Breeding program

Natural habit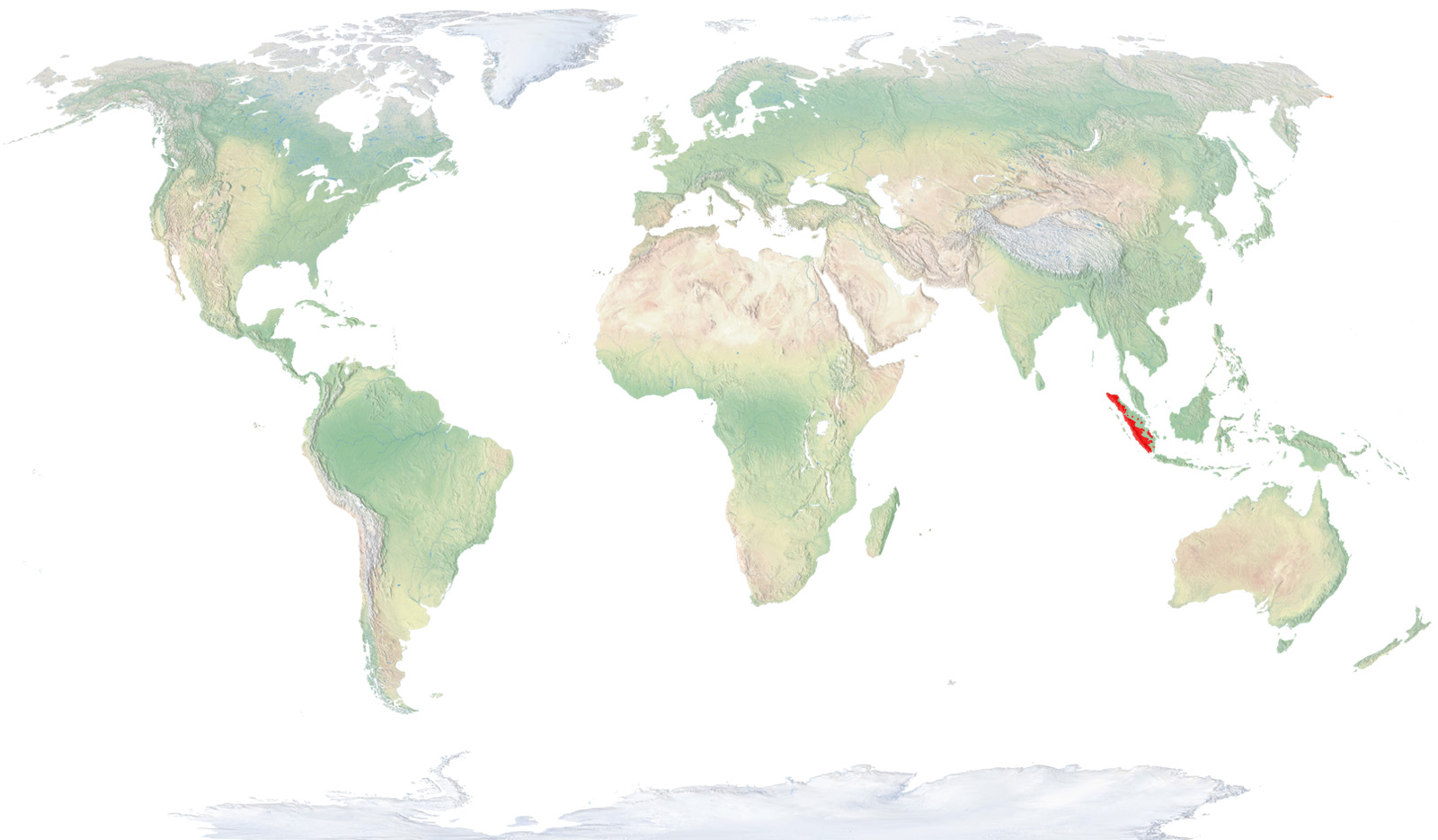 Distribution / Resident
Breeding
Wintering
Subspecies
Risk level
Extint
Extint in the wild
Critically endangered
In Danger
Vulnerable
Near threatened
Minor concern
Insufficient data
Not evaluated
Physical characteristics
Up to 25 years in captivity
Discover how they are