Mandrillus leucophaeus
The drill is a close relative of the mandrill, although far less known, due to its colouration not being as outstanding and, mainly, because of its extreme rarity, for very few individuals remain in the wild.
It is native to the wet rainforests of a small region in western tropical Africa, where it usually has a ground-dwelling behaviour. As in most primates, it is basically vegetarian, and complements its diet with insects and small vertebrates.
Breeding program

Natural habit
Nigeria, Cameroon and the Bioko Island (Equatorial Guinea).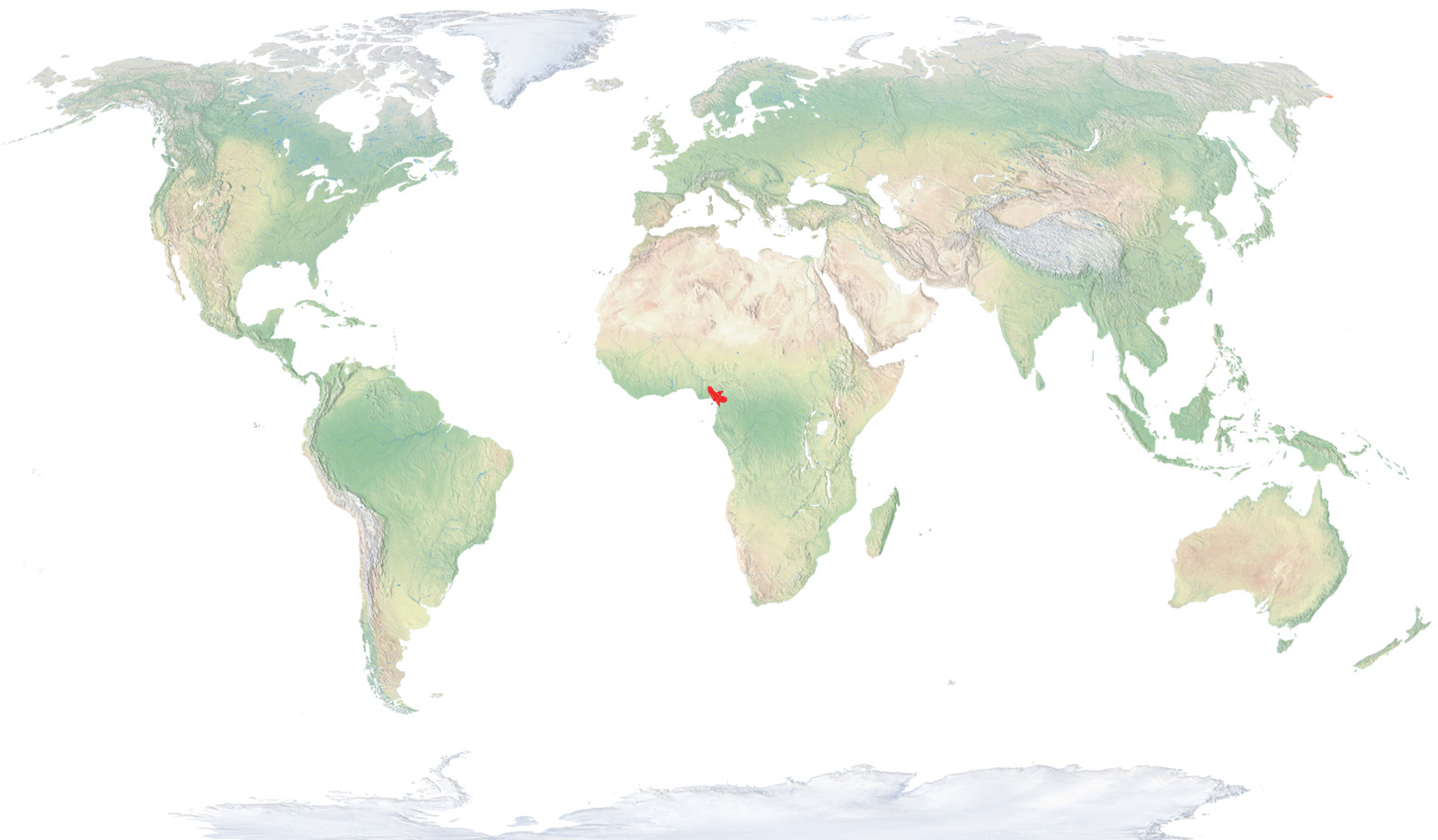 Distribution / Resident
Breeding
Wintering
Subspecies
Risk level
Extint
Extint in the wild
Critically endangered
In Danger
Vulnerable
Near threatened
Minor concern
Insufficient data
Not evaluated
Discover how they are