Panthera onca
The jaguar is the largest feline of the American continent, in whose tropical rainforests it lives. It is a great predator that does not spare any kind of prey. It is notably aquatic and it captures, apart from fish, big snakes such as the anaconda.
As in many felines, it has been decimated, as a result of the trade of its skin. Its habits are quite nocturnal and solitary, and can move in very wide territories. As in leopards, some individuals are melanistic, completely black.
Breeding program

Natural habit
From southern USA and Mexico, through Central and South America, up to northern Argentina.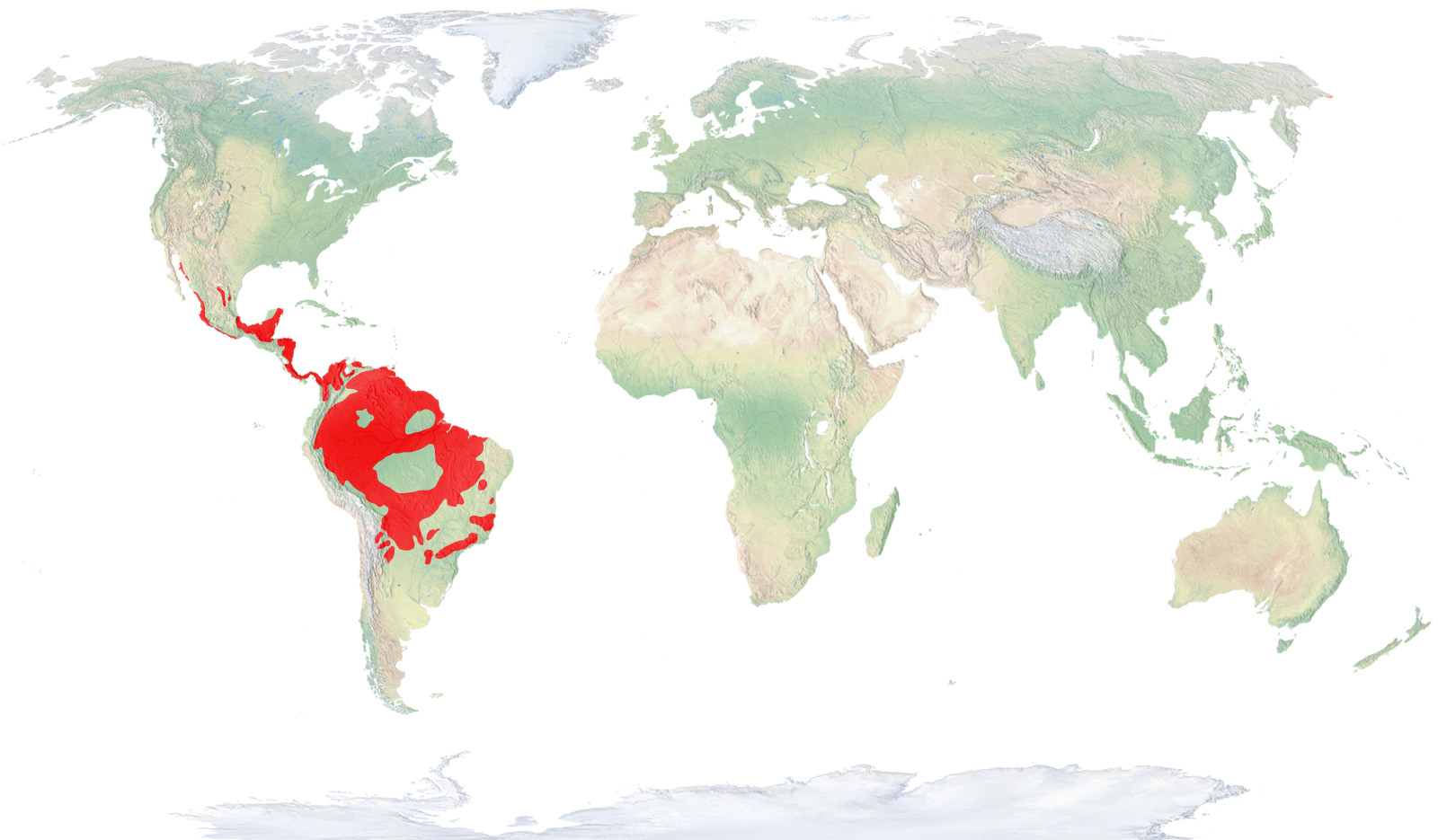 Distribution / Resident
Breeding
Wintering
Subspecies
Risk level
Extint
Extint in the wild
Critically endangered
In Danger
Vulnerable
Near threatened
Minor concern
Insufficient data
Not evaluated
Physical characteristics
More than 22 years in captivity
Discover how they are