Platalea leucordia
The spoonbill owes its descriptive name to the shape of its bill which it uses to filter the mud for small invertebrates to eat. Its diet also consists of fish and amphibians.
 
The European sub-species is restricted to a few nuclei in the marshes of Holland, southern Spain and eastern Europe. These areas are all that's left of an originally much larger area of habitat, since it is currently in sharp decline.
Natural habit
Central and south Europe, east and north Africa, central and southern Asia.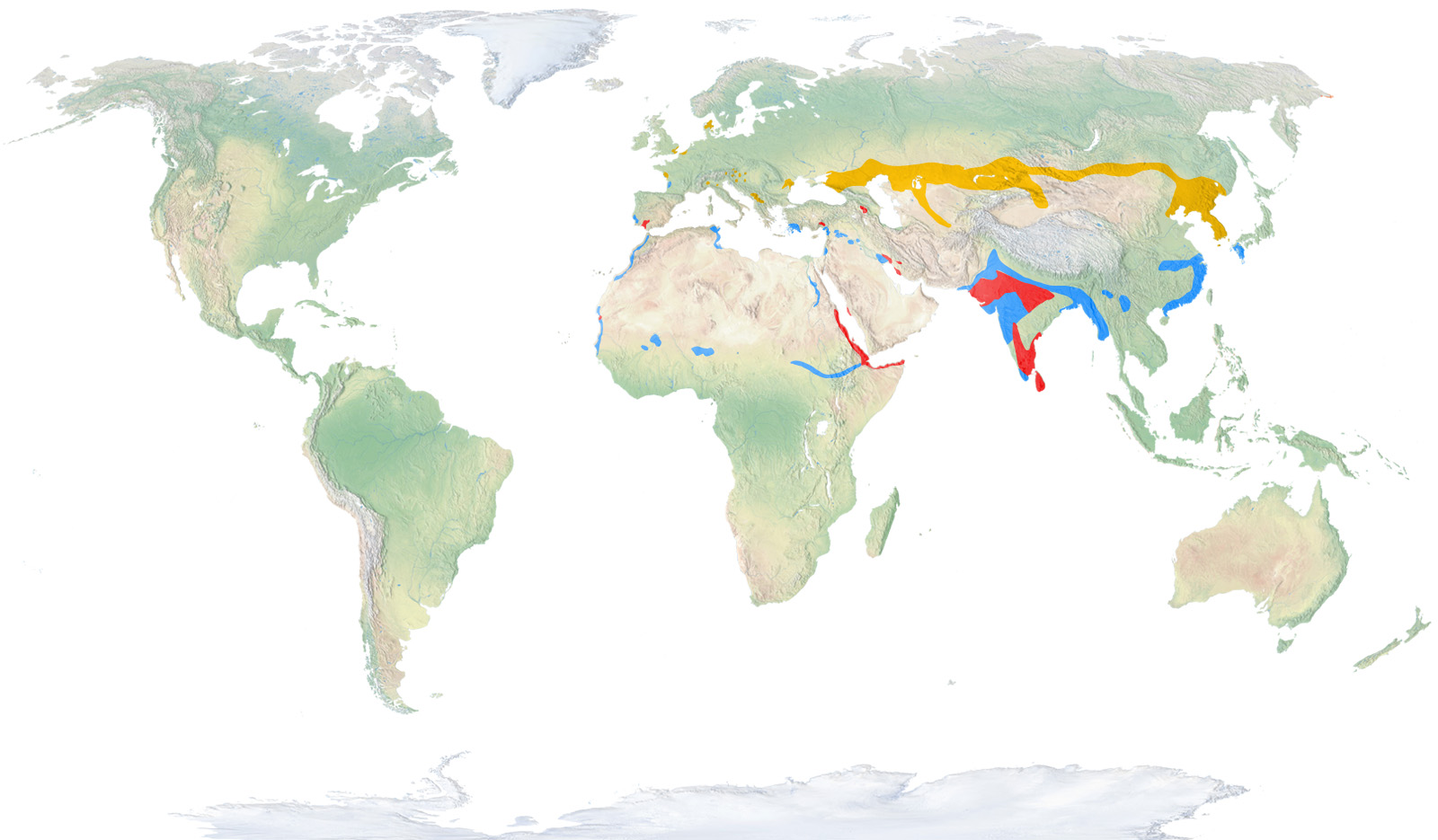 Distribution / Resident
Breeding
Wintering
Subspecies
Risk level
Extint
Extint in the wild
Critically endangered
In Danger
Vulnerable
Near threatened
Minor concern
Insufficient data
Not evaluated
Discover how they are