Pongo pygmaeus
Its name in Malay means "man of the forest", as it is only found in the dense rainforest of Borneo, where it leads a totally arboreal life, although old males sometimes have more earthbound habits.
It does not live in family groups like gorillas or chimpanzees, and generally lives alone or, at most, in pairs.
Adult males develop a large throat poach that gives them a peculiar appearance and which acts as a voice box when they roar.
Breeding program

Natural habit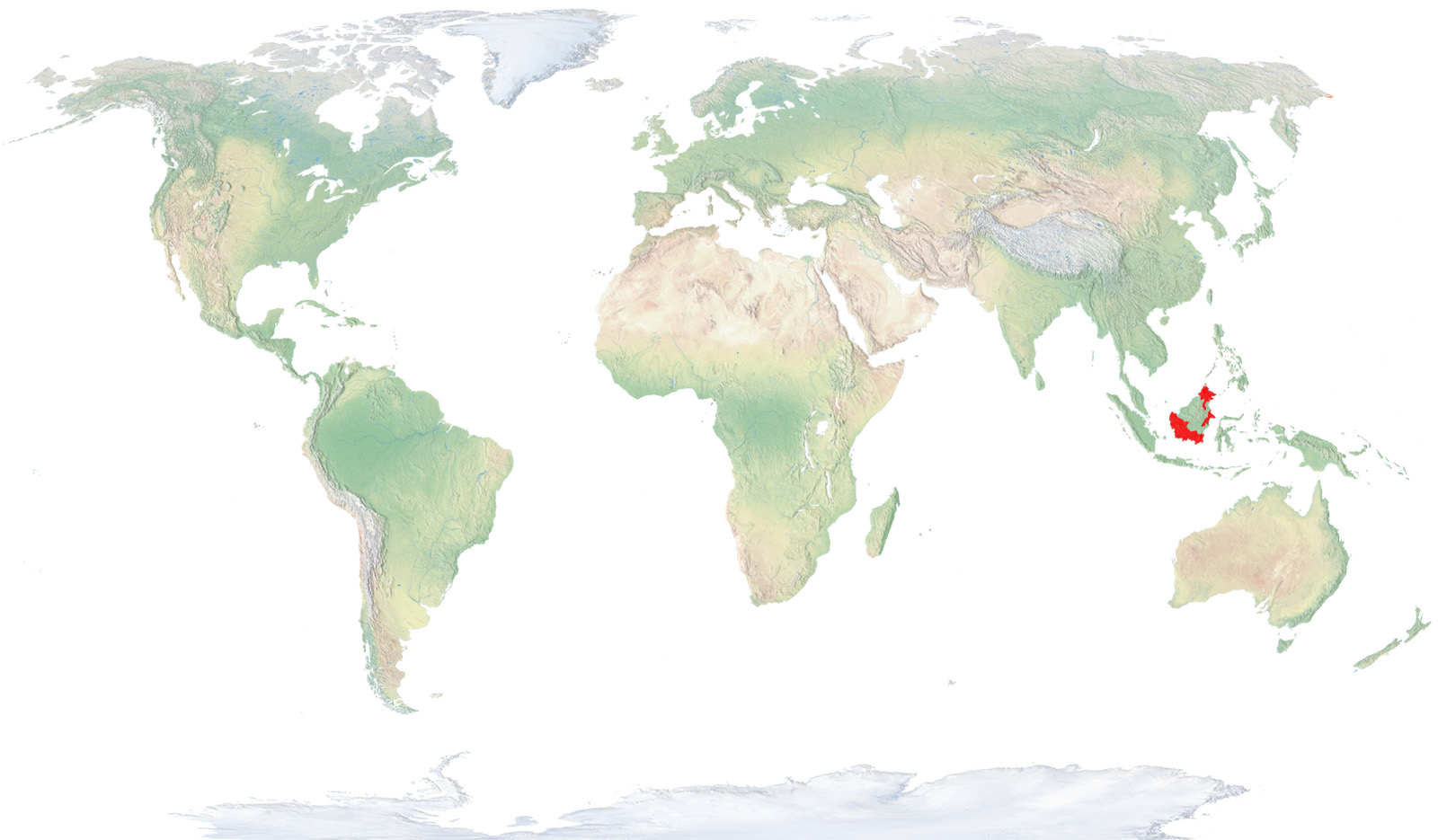 Distribution / Resident
Breeding
Wintering
Subspecies
Risk level
Extint
Extint in the wild
Critically endangered
In Danger
Vulnerable
Near threatened
Minor concern
Insufficient data
Not evaluated
Discover how they are